Fight of the Feminists!
For the past two days, Zuckerville has been under fire over this particular messy battle!
This is the original post that started the whole controversy. It was first shared by Euphemia Udanoh and Victor Ibeh:
"Apostle Bendream Umukoro, the G.O of Practical Grace Of God's mission (PGGM). Musheshe Estate, warri Delta state has connived with Mr Fidelis Orugboh, of 23, 24th street, Bendel Estate, Warri to subject these two children to torture and dehumanizing treatment.
We will not wait for any God to punish them. We will punish them by seeking justice on behalf of these children.
These children have been locked up for a period of 9 months, under the most pitiable conditions- starvation, torture, deprivation and serious infringement of their fundamental human rights.
All these came as a result of the prophesy and Counselling activities of the aforementioned Preacher. He told Mr Orugboh that his daughters are responsible for his being broke. Consequent upon that revelation, Orugboh decided to subject his daughters to torture as a way of paying them back for his condition in life.
You can see the before and after pictures of these children and tell me if a human being in his/her right mind would subject such beautiful children to all they have been through.
They could be mine or yours. Don't say "God forbid". If you happen to die, you won't be able to account for the whereabouts of your children. We need to let the appropriate authorities know about this and take action.
Please don't like just like, share it.
Copyright, Victor Ibeh 2017″
**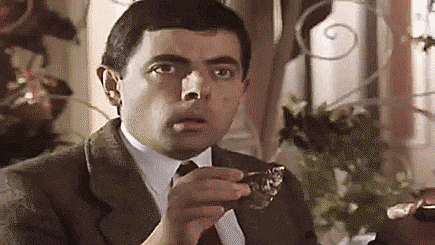 The post got a lot of shares and circulated cyberspace for days before Euphemia Udanoh dropped an exclusive from the alleged victim's ex-husband's side:
"EXCLUSIVE!
FINDINGS FROM MY INVESTIGATION (PLEASE SHARE)
Man Who Was Allegedly Accused Of Torturing His Children Cries Out: I Never Tortured My Children, My Ex Wife Begs Me To Take Back Our Children Because They Are No Longer With Me
First, let me start by apologizing to Mr. Fidelis Orugboh, for being one of the people who shared the malicious story yesterday.
WHAT YOU MUST KNOW ABOUT THE TRENDING CASE:
1) As published in the article of yesterday, the children are not in the man's house in Warri.
2) The name of their mother is Jennie-Gift Osasenaga (Facebook profile https://www.facebook.com/jennifergift.orugboh)
3) The children are presently with the woman's parents in Benin following their request last December
4) Until April 3rd 2017, their mother, Jennie-Gift Osasenaga was still begging her ex husband to go and take back the children (see screenshots of their conversations)
5) The man got custody of the children and took them in last year July
6) The children were already malnourished before the man took them to stay with him (see pictures)
7) As at November 2016, their mother Jennie-Gift Osasenaga was happy with how her ex husband's new wife was taking care of the children (see screenshot of her chat with her ex husband's wife)
8) The man Fidelis Orugboh gave the children to his ex wife's mother in December 2016, following the woman's plea to take care of the children
9) Jennie-Gift Osasenaga did not share the story on her Facebook wall while we all ran around crying for help to rescue the children (It's unbelievable that a mother won't be the one asking the public for help. Check her wall for proof and shameful to hear that another lady claimed to be the mother of the children, just to get people share the story)
10) Jennie-Gift Osasenaga was handed the children in May 2014 and their marriage ended officially in 2015.
11) By 2016, Fidelis Orugboh won custody of the children when Jennie-Gift Osasenaga left Nigeria but couldn't find where she kept the children. July of 2016, he discovered where they were kept under inhumane condition, following a tip off from his father in-law and went to pick the children
12) NO PASTOR EVER ACCUSED THE CHILDREN OF WITCHCRAFT AND THEY WERE NEVER IN CHAINS BUT ATTENDED SCHOOL UNTIL THEIR GRANDMOTHER TOOK THEM ON DECEMBER 2016
Now, this is a bit of the other side of the story….
Don't be fast to judge a man because of what was said about him.
#MotherNotMurder is the word dear Jennie-Gift Osasenaga
**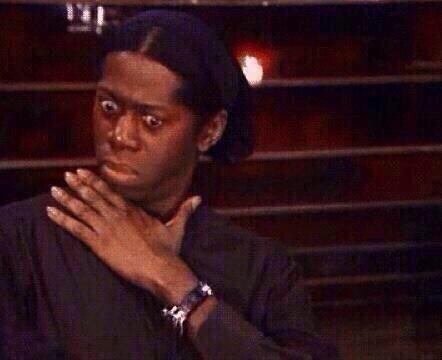 The comment section was a mess…with lots of #Gbams and both parties' flinging insults like shot-put.
Jennie-Gift did a comeback…
"Hello ugly retards! how is the defamation going today?
You picked the wrong Feminist to shame.
#Badass Feminist
#Bring it on"
**
She went on to  make a very disturbing post where she called Euphemia, Aishatu and Violas' kids retards as compared to her children. The women did a comeback and on their respective walls.
Aishatu Ella John dropped:
"Jennie – Gift Osasenga you are not a Feminist, you are simply a badly behaved woman, one who has abandoned her kids and is jumping around Facebook throwing tantrums.
You can hide your insecurities and stupidity all you want under the guise of promoting feminism but inside you know you are just a stupid, silly foolish woman who has probably destroyed her life and is looking for who to drag with her.
I blame sane women who take you seriously, anyone with half a brain will see you have a backlog of issues and it has nothing to do with feminism.
You claim your husband kidnapped your kids I said make a police report or go to NAPTIP I even gave them contact numbers you refused you chose to hold court on social media. Unfortunately for you the man is fighting back and spilling seriously instead of you to carry your basket of shame and go and learn how to be a better mother you are calling me names.
Yes I am broke
Yes I am anti Feminist, madam go and call police I will rather be a broke anti Feminist than be a mother that abandons her kids with a neighbor to go and do whatever it is you are doing abroad.
Sick manipulative liar. Which yeye women's rights are you fighting for? Smh, this one too people will be following and hailing as Feminist, feminism has suffered.
My own kids you call retarded your own that you left malnourished on purpose nko? Even if my kids are retarded they are mine I love them I will give my life to protect them and watch them grow. You cannot even ensure your own kids are well fed and you want to throw shades hahahaha. Not everybody that pushes out a child is a mother, this just goes to show
You say you are a Feminist yet you cannot even empower your kids your daughters with common food and you are using your stinking foolish and hypocritical mouth to call another person's kids retarded.
Nonsense"
**

Viola fired Jennie-Gift Osasenaga with:
"I don't blame you though, you opened your mouth and called my daughter "ugly"?
Lol.
Look at my so called "ugly" daughter and look at your children who I am assuming by implication, you think are "beautiful", and tell me who looks more like they are enjoying MATERNAL CARE – the loving ministrations of a mother who cares for them and would NEVER abandon them to fate.
Look again and tell me.
???????????
If I tell you where my daughter is right now and what she is enjoying and experiencing because she has a mother who loves her and would do anything for her, you will jump up and down, crow seven times and die.
That is the magun of bad mothers.
E go catch you.
I don't blame you, I blame nature that has given everything with a vagina and a womb, the mouth to call itself a mother. Once you can shit out a child, you think that makes you a mother?
Bitch please!
Like I told you on that first post where you tried to malign your husband and refer to it as "feminism", you did nothing spectacular.
Even dogs and goats would fight to protect their young.
That is not feminism, it is called being a mother.
But you wouldn't know would you?
Random bitch ass, crazy, non maternal, monkey that knows how to shit out babies from her piss hole.
You want more?
I dey come.
Next time, leave my daughter out of your madness.
Then proceeded later with…..
"Okay, I guess apologies are in order for dragging my daughter and that random idiot's children into cyber brouhaha.
I am truly sorry, I took down the entire post rather than just take down the comment with her children's picture in it – made the post private more like.
I don't joke with my daughter, I don't spare people who do which is why I can't understand people who abandon their children.
I however, should never have dragged her children into the fight, especially since they are very likely to grow up and have much more common sense than the womb donor that birthed them.
To everyone who spoke openly and privately to me about this, I have heard you and I truly apologise to everyone who had to witness the bit that had her children included.
I would however, leave the first two updates on my wall. Jennie-Gift Osasenaga is a bad mother.
Like me, she is a divorcee, but unlike me she does not have enough sense to separate her marriage failings from her activism.
Divorce does not make you a feminist, no it doesn't. Especially when you also are a liar and a manipulative bitch to boot. I made a comment today and she immediately justified it with her reaction.
I respect feminists, I am surrounded by plenty of the best, some of whom do not even know that they are feminists.
But Jennie-Gift Osasenaga, is NOT a feminist…
Okay, I am sorry for dragging our children – hers and mine – into this. Truly sorry.
But I am not sorry for guillotining that native fowl that thinks itself an agric chicken. I have reserved the remaining ammunition in my arsenal, make she dare cross my path again another day.
Anu nkanka mpi.
Ngwa, nabazie nu. Church agbasaala."
**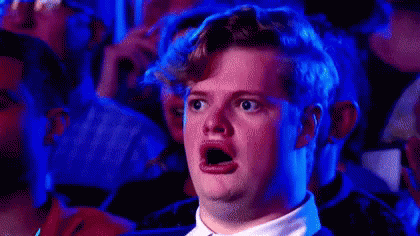 Madam Aisha no gree….she kuku reminded us of the Bible…
"Even Bible talk am biko let me finish the war that crazy woman started in peace. When the time for peace comes I will make peace. Today it is time for war.
I am fully prepared and armoured so biko no more peace makers.
And you friends of Jennie -Gift now panicking running to my inbox abeg swerve, when she was going crazy you didn't call her to order na my own response dey bring headache.
I don't fight except you touch my family, unlike Jennie -Gift I value kids and family. My two Nephews and my Son I can die for.
So biko let me do my war time as the Bible stated.
Thank you
There is a time for everything,
and a season for every activity under the heavens:
2 a time to be born and a time to die,
a time to plant and a time to uproot,
3 a time to kill and a time to heal,
a time to tear down and a time to build,
4 a time to weep and a time to laugh,
a time to mourn and a time to dance,
5 a time to scatter stones and a time to gather them,
a time to embrace and a time to refrain from embracing,
6 a time to search and a time to give up,
a time to keep and a time to throw away,
7 a time to tear and a time to mend,
a time to be silent and a time to speak,
8 a time to love and a time to hate,
a time for war and a time for peace."
**
Though as yesterday evening, Madam Aisha finally made peace with this post;
"After Facebook fighting all day my boyfriend carried me to buy fish and shawarma we are outside waiting for our fish one pure water seller has dropped his bucket and was dancing seriously to the music in the park.
As in serious dancing ohhhhhhh no worries in the world, serious entertainment, gave me the laugh I needed this night.
So peace time haff reach now." Halleluyah. 🙂
**
Em…Did we mention that the post by Jennie was not removed by Jennie? I guess not. The post was taken down for violating Facebook policies. It could be worse….it could lead to a temporary Facebook ban.
Phew…I hope she knows she dodged a bullet!
Plus, why is a case like this littered over social media? What happened to welfare or court?
Smh.
P.S: That single mother post by Floxy Alaneme has generated over 1.4k comments and the woman is rejoicing… Smh…This world is not my home. More men and women have however made solidarity posts to support single mothers.
Now you know all the parties involved. Go to their walls if this one news never do you!
Follow @syncityng on IG, FB and Twitter!