Adeyinka and Nkechi in the ultimate love-hate story…
Adeyinka Grandson is at it again. If you don't know who Adeyinka is, please read Gidi tattles #8
It's the same man that smoked Moroccan weed and threw a shade at Igbo ladies. The mistake he made was mentioning Nkechi's name. Nkechi Bianze really allowed him to dance in the market square before removing his wrapper. Now that he is naked, we can see the "pencil"  he has been using to shade.
This is the response Nkechi gave him:
"Adeyinka is in pains, he's still trying to transit from denial to acceptance. This is just me trying to tell people to bear with him. He's been through a lot.
Sometimes, I don't know whether to feel angry at him or just pity him. Rumor has it that he was released from jail after it was confirmed that he is mentally unstable.When a man who has lived his life believing that his tiny penis is a license to get away with murder gets unfortunate enough to marry a tough woman, and then because he's cursed, he decides to pull some f*ckeries, but then realized that his tiny penis isn't as powerful as he thought it was, there's bound to be frustration, and depression becomes almost certain."
***
D*mn! That was some thermo-nuclear warhead dropped on the head of  Adeyinka right there. And in Nkechi Bianze's words "I'm being mild this time. In your own interest, don't push it."
BOOM!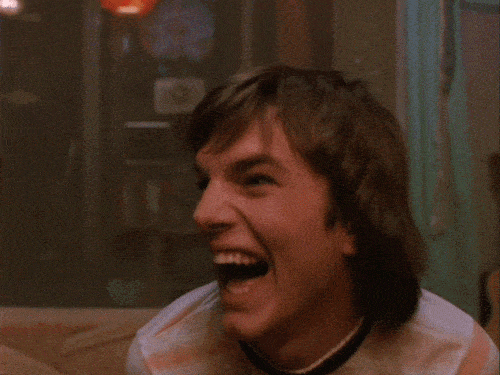 Adeyinka refused to give up. He kept on masturbating with Nkechi's name. Here is the rejoinder he wrote:
"It is absolutely typical for feminists to hate their mothers-in-law.
We can already appreciate that there is something very special between boys and their mothers. A feminist who dares to marry another woman's son maybe so awful because she has stolen the mother-in-law's son. It is what happens to so many feminists who professed equality at home when they marry another woman's son.
Nkechi Bianze's experience will be familiar to millions of feminists. Bianze is an Igbo, and the most vocal of all single mothers and unmarried Igbo women in social media encouraging young Igbo lass to have multiple sex partners and not to cook for their husbands.
When Nkechi Bianze's mother-in-law came to see her a few years ago, she disregards feminist sympathies when it comes to her son. Nkechi feel judged and pressured by her mother-in-law. She thinks the woman was trying to suppressed her career.
The mother-in-law quickly discovered she had nothing in common with her except that they both loved her son. When Nkechi continues to disregard anything the mother-in-law does which contradicts her views and ambitious career woman who doesn't put her husband first, she was chased out of her matrimonial home by her mother-in-law, who asked her to return to her father's house to continue in her feminism.
Instead, she is all over the social media disparaging men and marriage in the name of feminism. She heads a group of Igbo women who are anti-marriage on social media.
What she and her followers don't know is that when you marry, you often don't realise that you are not just marrying the man you love, but also his mother and mothers-in-law hate feminists."
***
Ha! Nkechi was married? Tell me something!
Haha…Nice try but incorrect info won't make it any sweeter.
Hymar David and Solomon Buchi go head to head
Hymar made a post about men of God and it went viral. Solomon Buchi, a self-acclaimed life coach subbed him and called him a fake lukewarm Christian. His beef? Hymar decided to call out "men of God" on their licking lickers scandal. ????   Solomon said "Whenever you ridicule a man of God as a Christian; whether guilty or not, you ridicule your faith."
Me: And the man of God ridiculing God nko? ?????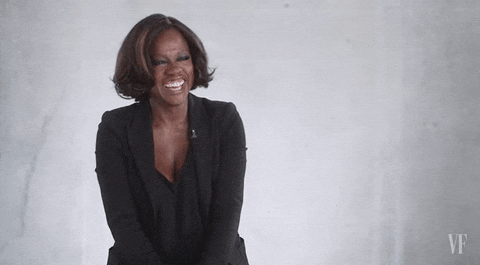 V*gina chronicles…
All these Nigerian Facebookers like v8gina talk o!
Vivian Adaeze asked a very important question. Who sucks the p*ssies of all these women since no man has openly admitted to licking, sucking and eating p*ssy ?
This is the post she made:
"Since I was born and now ayam getting old, I have never FOR ONCE heard the story of a side chic that isn't filled with details of wild sexual adventure.
Who are these side chics f*cking??
Same men who would swear on their great grand ancestors grave that they would never eat their woman's vagina..
Reasons….
-It's ungodly/unholy
-It's an abomination in their village
-A titled chief doesn't go down
– it's dirty.. why would I eat something that bleeds every month and have discharge
They would even lecture you on the biological make up of both Sexes and argue that the penis is meant for the vagina.
I'm asking, who are the men eating the vagina of these side chics with so much vigor?
If they swear with the next air they breathe that they can never go down on their wife, who are those doing all the licky licky when tales of side chics fly all over town?
Ayam asking for a friend."
***
One man dropped a comment.
"More women are starting to make it look like it's so compulsory of a man to suck their vagina and unfair when he wouldn't, but tell you what, I personally have never and will not attempt to take my mouth to a woman's pussy even if she pulls a gun to my head.
I can't even stand the thought.
In this dick of mine is contained and fully equipped with everything you will ever need and you can surely bet on ten solid orgasms in 20 minutes. But if you expect me to bring my tongue down that lane into your pussy, then you met the wrong guy, and if you are one of those ladies who can't get an orgasm without your man giving you head, regardless of the prowess and creative ability with his dick, then I think you need to see a doctor..
Note: I love blowjobs because nature made dick "eatable" to a large extent but still I wouldn't mind or try to persuade a lady who refuses to give blowjob. And don't get me wrong, I'm not insinuating that a woman's vagina is always dirty but taking one's mouth there is neither advisable nor hygienic, it doesn't matter what you watch on those "sex fiction" called pornography…"
**
Oshey! Sucking sucker!

Abeg, who is this one deceiving with the tales by moonlight? ???
Claude Similus made a comment: "You don't have to worry about that someone else will do it to your girl for you, by the way do you know there's more bacteria in your mouth than pussy , maybe you should do some researches before talking my friend , you have big mouth but no brain …"
Way to go. More like it!
Tom Arrowich a notorious woman hater didn't surprise anyone in the comment when he dropped "I guess it depends. Out of a 1000 vaginas, maybe one looks appetizing enough to "eat"."
Guy, when last did you brush your teeth?
Kogi State Governor breaks the hearts of social media warriors who were waiting for media appointment
Bhet why? This governor is not serious o! So Oga White Lion, all these social media warriors forming patriotic,vocal and hardworking, you no see them?
Ya wicked!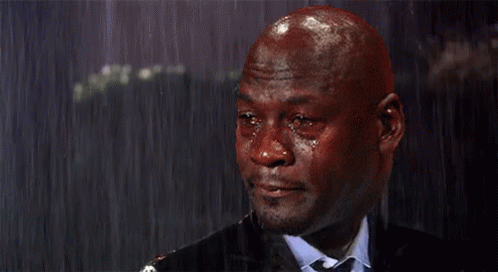 How will Petra console her friends now?
AnoDaVinci Ebirim wrote "I don't care if you are doing your work, but if you can look ordinary folks in the eye and lie that their salaries have been cleared when it hasn't , then you are unjust."
Is this a sub to somebody we all know? Or is this a wailing wailer?
Mr Ebirim continued with:
"You get your salary every month. The same salary that have turned you into a willing tool for propaganda. Yet you look ordinary folks in the eye and tell them to keep waiting for screening. A screening that has lasted 2 years. Do you have conscience?"
Chiluba Chikuba and Mitchy dig it out on national T.V
This one was deleted under 5 minutes but as a self-acclaimed antenna expert, I picked it up. Chiluba made a Facebook post. This is what she wrote :
" My stomach is getting big. Is it noodles or drinks?"
Mitchy came on the post to say " It is kwashiorkor".
Chiluba a.k.a Madona was having none of it. She replied " You don't have sense"What kind of sick STD comment is this?
BOOM!
Hehehehe
Mitchy replied" You that have sense, you are supposed to know that it is STU,V,W,X,…"
Boooooooo! Lame reply!
Both of them cursed themselves out before Chiluba deleted the comment.
Obama hires a mercenary to shade Trump
This happened on Instagram. Peter Souza, Obama's photographer threw a shade at Donald Trump yesterday. He uploaded a picture of Obama and wrote : He only tweeted facts from his device unlike…"
Hehehe!
Last words for men…
Hear Arinola Andromache Adesina :
"A woman has so much power, so much potential energy.
Yet you're quite content with just using her to clean, cook and have babies.
That's like using a 100kva gen just to play PS2.
Your head is not correct.
???"
That's it for today. If you have gist for me, send it to syncityng@gmail.com
Don't forget to follow us on Facebook, Instagram and Twitter @syncityng
Share!