Gidi Tattles Is Back On SynCityng!
Who missed me? I missed myself! Let's dig in. I have fresh offerings for you!
Mike Ile roars in pain like a wounded lion. Hear Him:
"I am very angry. Very.
Last week I announced how Chisim Cmerije, despite the VERY recent loss of her twin and only brother, gave us 5k for John the honest Tiv boy.
I also made it VERY clear that Chisim was preparing to bury her brother.
Then some people slid inbox to go and start asking her for money. You have no conscience. Very heartless.
Same thing they did once I announced what Boss Tokunbo Tejuosho Clothings did for same John.
Same thing they always do once I announce anybody as a good heart.
But why? Do you think you are the only ones with problems in this world? Do you know that both myself and my donors have our problems? You don't even have the faintest idea.
It is utterly ludicrous and shameful to do this. You are killing the enthusiasm of these people.
Do you know that you don't need me to help you? It is not a right that I owe anyone other than God and my conscience. You can actually make a post on your wall and help will come.There are lots of cases I could not be part of but I advised persons to make posts and they experienced, first hand, the caring nature of fellow Nigerians.
It is so wrong to stalk my friends. It is exactly what that fake missionary and his wife did and began to add just everybody I ever wrote about, refusing to work, failing to start business I gave them money for, and grew a sense of entitlement that everybody must help them.It's a good thing Chisim has not mentioned names to me. I would block them too. How can someone, a young student who just lost her only brother and twin, be stalked for money? Are you high on something?
As much as I empathize with the economic misfortunes of the poor and needy, we must learn to put other people into consideration. This is mad and I don't care what anybody feels about it.
The young girl was very sad to report this to me. As have many of my donors reported in the past. It means they were not happy about it.
But this one…..this one beats me silly.
**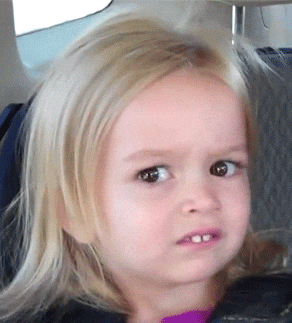 So people don't have conscience again? This matter tire me o!
Another 'Abloadian' is accused of being an oni gbese!
Damilola Jonathan wrote:
"This has gone as far as I can take from Mr. Oye Fasakin, I have tried to make my appeals for payment in private and respected our business relationship but it's gone too far.
He approached me to create content for his websites. I delivered the e-book plus a draft of some of the blog posts for Hoffman. This was over a month ago. Since then he has refused to pay a dime.
I did this work with:
Mobolaji Atolagbe
Adepoju Aderonke
Mariah Valerie Eyitayo
Eunice Oladeji
Charles Opurum
Jonathan Olayinka Emmanuel
I have been unable to pay any of them. The total payment is above 100k and he kept promising and refusing to pay. He will say, "next weekend unfailingly" then come up with another story.
The client who introduced me to him prevailed on me to wait till yesterday Monday. I waited and woke up in the midnight to see he added me as "analyst" on HOFFMAN COOPERATIVE
I have never told this client that I am looking for a job, I have simply asked him to pay me for work done.
I am making this post not so that we can fight but to protect young writers like me from businesses like this. If he comes to any of you asking for such services, know that you are doing this at your own risk.
You can check the page and see his profile.
He knows there is no way for me to press charges because he is not in Nigeria, but this is what I can do. Please help me SHARE THIS."
**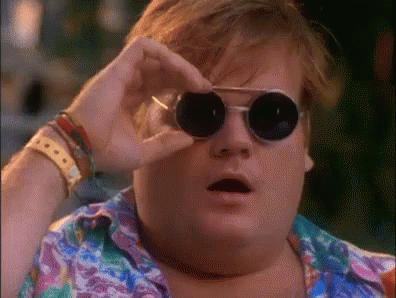 Which kain wahala be this? How person go chop finish, e no go pay? World people!
Aishatu John drops an important prayer point for the men…
"As a married man just keep praying for your wife's side cock to marry because until they marry they will never leave your wife alone and your wife will keep cheating.
Just be praying add fasting too"
**
A Facebook Keypad warrior advices his fellow men to beat stubborn women in their marriages…
"I don't support men to beat their wives. But some women are very stubborn and disobedient to a fault. But if beating will make the marriage better in future let it be. But no murder pls. I've never beaten my wife for eight years even when i've had every reason to do that. My bro, i control my temper with wisdom (amamihe na nghota)"
**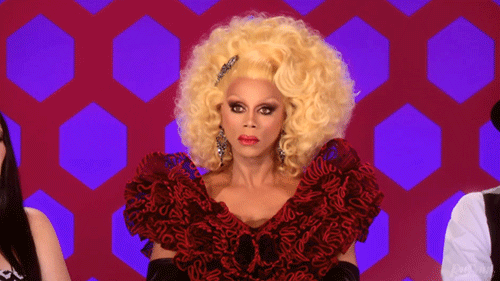 This was a response to Victoria's post of beating of pregnant women by the husband.
He was roasted in the comment section. While the roasting was going on, he opened his mouth to say:
"Let me ask, is it a sin for one to beat his wife?? What of wives that disrespect and also beat their husbands. What do you have to say about that? Is it all the time men beating women, let's talk about women beating men."
**
Oga, your village people said you should ask yourself this question:
Joseph Onah, please kneel down and close your eyes. Infact, pick pin!
Agbala Nwanyi Vs. Catholics
Agbala Nwanyi received the online beating of her life when she made this post on bowing:
"But do you know I can kneel before Nnamdi Kanu?
I don't care what you say
It's more honorable than kneeling before a mere lifeless statue of the so called virgin!"
**
Catholics came for her like:
She was roasted in the comments section!
AllahKaduna Nzeogwu dropped this hot plate of fufu on the head of Nnamdi Kanu's fans
I may lean towards Disintegration or/and Restructure agitation. I am neither a member of IPOB nor MASSOB. I neither listen to Radio Biafra nor do I sympathize with it's hate speeches.
Nnamdi Kanu is the Director for Radio Biafra and the Leader or founder of IPOB.
IPOB and MASSOB are socio-political organization which are similar to social organizations that maybe socio-cultural such as Ohaneze, OPC or Ohafia War Dancers; socio-religious: Ogboni, Catholic Church organisations etc.
By Sections 38, 39 and 40 of the Constitution of Nigeria, people are free to hold any belief and opinion, worship any thing, person or nothing, express themselves and or form and belong to any association as far they do not injure others, violate other people's right or cause breach of peace.
Nnamdi Kanu is not an elected or appointed official (whether private or public) representing me or any Igbo. Nnamdi Kanu is a private citizen like you and I. Nnamdi Kanu is neither a public servant or in the Civil Service.
If any Nigerian decides to worship, revere or venerated Nnamdi Kanu; it is that person's plate of fufu. Bowing down or kneeling before any one has never caused injury, malaria or crime to the person kneeling, to the person knelt down to or to a 3rd party.
General BB Q10 is an elected President of Nigeria, I pay tax to the Federal Government of Nigeria. I have a Permanent Voter's Card and I voted. General Buhari is working for me. General BB Q10 Buhari has become habitually sick from old age and fatigue.
I don't know for you; if you expect me to be gullible and fickle enough to focus on Nnamdi Kanu who do not owe me any obligation whether moral, political or social, and then leave someone who promised me $1 to N1 and N45 to a litre of PMS – I could have said you are stupid but that would be an insult to stupidity itself.
**
This man is looking for trouble o! My hand no dey inside!
Olajumoke Agbebi quarrels with her friend, ex-gov Fashola, calls him a criminal
She wrote: "With the current beautification and successful road constructions in Lagos state
Fashola now looks like a criminal to me.
**
Fashola fans were like:
They came for her head in the comment section. Ambode haters started playing tiki-taka in the comment section.
Amadi Oha  and Obinna Aligwekwe dig it out!
Amadi Oha wrote this:
"In the heat of the clash between the Yorubas and Hausas, months ago, Obinna Aligwekwe made the update in the first screenshot preceded by others. Today, he made another in relation to the reported incident between the Igbos and locals in Bayelsa so I called him out.
So I beg you all to compare the two updates and make your deduction if the contents on the first screenshot does not amount to incitement bearing the following in mind:
1- what is the implications/consequences of whipping up sentiments?
2- several arrests were made but it's the Oba that Obinna picked and emphasized on as he's royalty and commands following. And people are emotional about their royalties. Why?
2- Tensions and emotions where high during that incident to which Obinna chose to make the updates and brought in unrelated Miyetti Allah leader herdsmen issue knowing​ full well how most Nigerians feel about the herdsmen that he represents. What did he hope achieve with that?
3- Obinna was not concerned if the Oba was arrested for being directly involved in the commission of a crime or an offence but mentioned him all the same. I need you to look at the motive here. It's crucial. Why?
4- if Obinna concluded that people who call the attention to the Bayelsa incident are trying to incite the Igbos against the locals in Bayelsa, why should he now protest that I consider his as an incitement as well?
5- I need you all to also try and put the two updates into the proper context, perspective and make your deduction."
Dr. Obinna pulled an Orubebe and said "I wee not takeet!"
He replied with:
"Okay, the shit just got real.
My friend Amadi Oha is accusing me of making several updates inciting the Yorubas against the Hausas, or stopping short of it.
We all remember the incidents at Ife dont we?
At the time the incident was raging, the main update I made was where I called Mr Oluwakayode Olumide Ogundamisi who was fond of reporting IPOB activities, and went about giving out information that would cause more rife.
Mr Amadi Oha, please, show me the exact update where I called Yorubas cowards, or stopped short of calling them cowards.
Dear Friends, please search my time-line.
I select my words CAREFULLY. I call out INDIVIDUALS, not groups.
I also dont delete updates unless the infomration is false.
Mr Amadi Oha, please show me the updates where I called them cowards or I delete you from my list.
Friends, please if you come across any, DO SHOW ME."
**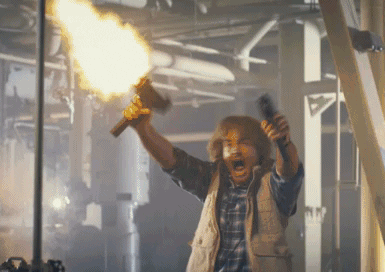 As the thing still dey pain Doctor Obi, he fired with:
"Dear Friends,
I have located ALL THE UPDATES I made during the Ife tragedy involving the Yorubas and Hausas.
Amadi Oha, a self loathing South Easterner who always gloats when his kinsmen face tragedy, accused me of implying Yorubas were cowards during the Ife tragedy.
I will share the updates in the comments section. There are three in total.
Please read and be the judge.
If I in anyway, called any group cowards or any other name (including other ethnicities), I WILL DO A PUBLIC APOLOGY.
People dont tell lies against me and get away with it."
**
And the Doc kept firing:
"First he said I called Yorubas cowards.
Then he said I implied the same.
I have extracted the updates. Now he says I was inciting.
Its either some people have a comprehension problem, or they are just outright mischievous.
The worst kind of political human in my opinion is that who hates his own even against common sense.
I will be making my promise of removing this man from my list.
I only want him to stay long enough to realize his folly.
I have lived round the world enough to know NO RACE IS PERFECT.
I am also a person who doesn't tolerate BLATANT LIES, especially the type that maligns.
I hardly use the unfriend button, but this dude crossed a red line." And no….the matter no end there o!
"Please, don't waste your time commenting anymore.
I have blocked the self-loathing dude.
I think I was fair in giving him room to prove his allegations.
For a second, I actually started wondering if I had incited without knowing it.
That is the power of a persistent lie. And that is why NOBODY should tolerate deliberate misinformation.
I know myself. I know things I can post. Castigating people based on race, gender or ethnicity is not one of them.
That said, as a country we have a long way to go.
When people read an update that tells the BITTER TRUTH, and yet accuse of incitement, you know we are in hot soup.
Like I said in a previous update last week;
when they say "criticize constructively", they actually mean…."stop telling us the bitter truth"."
**
Amadioha nko? He kukuma left the  comment section throw his own punches…..
"I hear Obinna is still going on and on about my calling him out yet he blocked me. If you're friends with him, tell him to unblock me so I can respond in kind. After we're done then we can block each other.
Its cowardly and a sign of insecurity for a supposed Facebook 'celeb' to block someone yet keep going on and on about the person.
I had thought him a man and not a sissy.
Tell him to unblock so I'll respond to him and his clowns."
**
As for me, I just hid behind the curtains gathering gist for you guys.
Ehen, una talk say una wan wan read story of the Facebook slay queen that stole hair, abi? Hian! That talk no be here oh. She says she doesn't need epp. Make we leave am dey look. 😂😂😂
Oya hit the share button! Don't forget to subscribe to the blog! Catch ya later!