In Case You Missed It…Facebook Headline News!
Welcome to Episode 21! Let's dig in!
Tosin Ayo, Word Bank dropped a comment on a post…
"If he is in love with you, he will draw peace, not pierce, he will open your heart, not your skirt, he will savour you, not labour you, he will take you to the altar, not to the slaughter, he will visit your house, not open your blouse, he will open his pockets, not his zip, he will nurture you, not rupture you."
**

Then the analysis of the rhymes began:
Blessing Ocheido put up an update on why she loved the comment:
"My update on Tosin Ayo's definition of true love from a guy's perspective garnered a lot of opposition and made me realize a few funny things.
A lot of people believed that Tosin Ayo's views would only end up putting any guy who practises such in the friend zone. I find it highly ridiculous that Nigerians think that SEX is the difference between friendzone and boyfriend zone.
I laugh in Spanish.😂😂😂😂
Have you guys never heard of the term- FRIENDS WITH BENEFIT?? It simply means friends who sleep with each other! You can be having all the sex in the world with someone and you're still fully grounded in the friendzone. What about the common stories we hear of ladies who left the apartments of the boyfriends they had been shagging for years to marry someone they probably just started dating two months before? So now tell me how all the sex they were having helped the guy in anyway?
Except if you guys are trying to say that sex is all the compensation that you need and you don't care about anything else. And if that be the case, you're only further proving Tosin's point that when two people truly love each other, sex is never the priority. Because this can be obtained in a love-free 'situationship'."
**
Kizito a.k.a Nnanyi Elugo was having none of it…
"Erm, erm, *grabs mic*
I've largely ignored relationship placators for the simple fact that they are basically feel-good rhythmic words that give validation to absolutely nothing, and are of course, some good laughter material.
Then people began taking them serious.
Then the messages stopped being mere feel-good words again.
Yesterday, a (hilarious) update was shared that reads thus:
"If he is in love with you, he will draw peace, not pierce, he will open your heart, not your skirt, he will savour you, not labour you, he will take you to the altar, not to the slaughter, he will visit your house, not open your blouse, he will open his pockets, not his zip, he will nurture you, not rupture you"
First reaction: Laughter
Second reaction: laughter
Third reaction: laughter
Nth reaction: Laughter
N+1: sober reflection.
You see, some of these things apart from being a clear example of how intellectual laziness has copulated with a need for flowery emptiness has allowed us ignore problems and instead write bad poetry in the name of encouragement and motivation.
Let's begin.
"If he is in love with you, he will draw peace, not pierce"
Hahahahahahahaha
Note that above statement has nothing to do with a man being a calming influence on his woman, or with being someone that makes her life easier.
"not pierce"
Please what is the relationship between the first clutch of words and the second one?
"he will open your heart, not your skirt"
this guy should be a stand-up comedian. He's got jokes, I swear!
First what does 'open your heart' mean?
If it means being loving a woman completely and without restraint, how is this mutually exclusive from having sex (which is what the abysmal euphemism referred to)?
why the constant need to paint sex as 'using a woman'? what the fuck does that even mean?
"he will savour you, not labour you"
what is this one na?
Savor?
Labor?
apart from being ingredients for 'beautiful nonsense', what do they even mean?
"he will take you to the altar, not to the slaughter"
My God! I'm having a headache already.
the flawed narrative that marriage is the ultimate proof of love. i mean, if you do not give her that big diamond sharp sharp, you must only want to 'pierce her'.
What happened to supporting life goals?
Education?
Career?
Nah, just marriage.
"he will visit your house, not open your blouse"
'he will nurture you, not rupture you'
Same ideology that love and sex are oil and water.
I mean, this is the same society that encourages woman to be frigid pretentious creatures, so it figures.
Note that there is nothing about finding a sexually compatible partner, about emotional compatibility, or about compromise, just make your man (unwillingly) celibate, without regard to whether y'all would be sexually compatible going forward.
Because celibacy is now proof of love.
hehehehehehehe.
'he will open his pockets, not his zip'
Same old witless demonization of sex, but with a new twist: le boo would be a free flowing atm machine (to be honest, that was sensationalism, but it is apt).
according to this reflection of an arcane social construct, a man has to be celibate to prove his love(lol) and open his pockets as well. There is no mention of any work on the other part, no sacrifices. After all, shes's getting best of both worlds: celibacy and an open pocket.
Nothing about self-development, nothing about mutual understanding, nothing about compatibility, Just use your soap, and give her your money.
Talk about raising selfish, entitled women.
Then the cherry on the cake:
"Notably, how he handles you can show If he is interested in having you for long too. If he squeezes your boobs anyhow, he doesn't love you and won't be around for long, he wants to slack it for the next guy. Take heed"
Dear lord, please hasten the second coming.
Humans have lost the plot.
PS: I'd have written more, but I have a headache now, these things have a way of crawling past your defenses.
**
Tosin Ayo came to the post, wailed in a loud voice and tore his agbada in anger. He unfriended a lot of people and blocked some for good measure.
He went back to his wall to write:  "Indeed, social media is a leveler, but it's also a sinker and a concealer. (concealer ko, mary kay ni)There is a real world outside social media. Don't throw caution to the winds. Do not portray online what you cannot defend and sustain on site and on sight.
Connect your brains to your thumb when you type online. That you have access to the internet should not deprive you of your common sense and culture of respect to your superiors and elders. Be cautious as you move up and interact with people online lest they recommend that you be moved down solely because of their social media impression of you. I have been there.
There is something that comes to mind whenever your social online image is called to question, let it be in tandem with your glorious future at all cost. Indecent exposure, vain talks, cursing and guttersnipe language do not seem to me as supportive prerequisites for high offices.
Let your online background check-up reveal deep content, civil conduct, intelligence, tact, courteousness, depth, maturity, respect, motivation, good character, finesse, plausible recommendation, high estimation, humility and candour, not rudeness, brashness, disrespect for your elders and consideration for your contemporaries, mannerlessness, obnoxious conduct, obscenity, pride, shallowness and stupidity.
Do not miss out on life time opportunities and career advancement for something as supposedly trivial as social media insults, Facebook bullying and general online misconduct. Many people have insulted elders on Facebook who turned out to be their prospective employers, external Supervisors and Father-in-law that never were. Don't ruin your chances.
Until you find yourself at the mercy of the one solely responsible for your next level whom you have disparaged and denigrated online, you would not know how painful it is to sink your own life with your own uncouth nonchalance. Forgiveness is not everyone's calling. Every absurd conduct online is an investment into your not-too-distant future. Make a good one. The internet never forgets. The truly offended rarely forgives."
**
Una don hear, abi?
Queen of the coast called out busy bodies with this post:
"One Miss "Intelligent Property" * says she gets exasperated reading the rubbish I write on Facebook everyday. *takes bow*. Yet the okoko didn't have enough sense to unfollow, delete or block my posts. She isn't interested in my 'cheap attention ' she says, yet, Aunty you came to my post to whine that I don't comment on your posts.
Don't you dare ask me what "intelligent property "is, the Aunty says I don't have it if I hadn't noticed she writes great posts and already gets likes.
Thank heavens! May I never have it!
I keep saying I don't understand some Nigerians. Maybe it is the generator fumes or something, because the shit is getting to me too but not enough to be a deliberate mumu following someone I can't stand. When there is a f*cking recession in the land?!
So why follow someone you think writes rubbish, enough to comment that they don't notice you, even when I never ever heard of your existence till today.
Guess it is kind of those who said BBN was immoral and shit, yet knew all the housemates by names!
Umu uwa sef. It is a total wa for una!
I agree I write rubbish. What else?! I am proud and pompous, I concur. I no fine even, add am join, but kukuma do and be going na, hoosai! It is to hover and bid time waiting for a post to come show yourself allowing your village retired witches to use you for a comeback concert. Please do me a favor please and Gerrarahia na, a delete/block to show me I ain't shit. Amadioha gba gi ume as you do this! Mmaji puru mmaji!
*no I ain't tagging the Nobody. This canopy is very much her size though. She can take as many seats as she can find under its shade! I have since helped her find her exit from whence she came. Ms. Intelligent Property na n'udo! Amim!'
**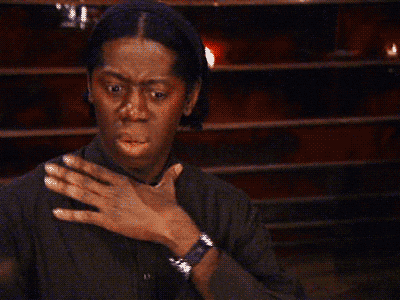 Hymar reminded us that subbing is an art not a hobby for mere mortals…
"You sub but it cannot even break your own wall, let alone Facebook.
Come take baking lessons, learner."
He also dropped some shade for some slay queens:
"After chatting with some of them, you suddenly understand why some girls post only pictures."
**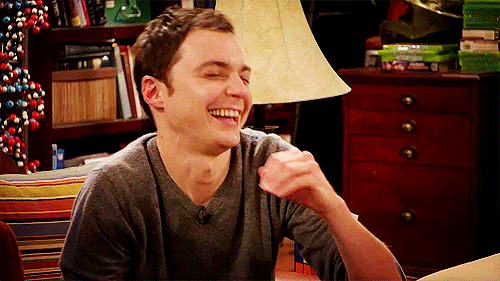 Ebele Mogbo bared her fangs at Onyeka Michael…
"If you know Onyeka Michael, ADVICE HIM! For the stubborn fly follows the corpse to the grave.
Onyeka unfriended me last week. Because I rebuked him for slandering his ex publicly on his wall.
He has since been disturbing me with requests which I rejected 3ce.
I inboxed him to reason with him to see if he would stop sending requests and at the same time trolling me on other people's posts but he goes ahead to add me to his madness…by making posts about me.
I am not a type of soup…I am Agbala Nwanyi.
He who the Gods want to slaughter, they first make mad."
**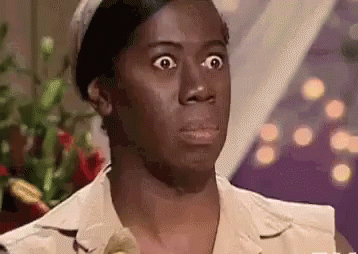 Ghen ghen!
Shortly after, she dropped another bomb on his head
"We have your nudes…Mr. fake writer! Your face is very visible. We have your wank video you dirty wankster! You, in your dirty wack room littered with old bottles of wine and glasses on the disheveled rug. Moaning like a dog on a dead bedbug infested unlaid mattress with your dirty towel hanging on a crappy plywood door.
We have your dirty video you pervert!"
**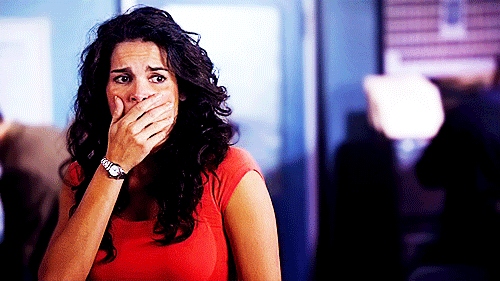 She also sent me to deliver this one to him…
"Wailer… attention seeking wanna be!
I shook my head at how you wrung the very soul out of us all at the demise of your mother.
And when your tales of woe had tired our souls out…had worn our ear drums thin like the aggravating sound of a broken record, and could elicit no further drop of pity,y ou sought other means.
Like a leech you preyed on them unsuspecting girls, and I watched in disgust as you maligned their reputation.
Like a hawk, you stalked, snatched them up, tormented them, ate them all up and fled.
You could have shut your chauvinistic trap. But the attention whore that is you had to keep Facebook abreast.
I warned you quietly but as they say "he who the gods want to kill, they first make mad".
You carried my terrible name to your wall.
Me. Agbala Nwanyi.
Now you are running from pillar to post".
**
A Sunday sermon was given on Easter Sunday by Jennie-Gift Osasenaga
"April 16 at 3:35pm ·
Sunday Sermon
————————————————————–
Christ is risen! Beautiful people of Zukerville, it's a beautiful day in cocoville…For I have risen with Christ Jesus.
During the past couple of days, devils with thousands of followers, invaded Zukerville. They dragged my name in the mud, assassinated my character, murdered my reputation, and gloated and choked on lies, deception and the momentary high that comes from likes and comments….Oh! what a week of bloody murder in Zukerville..
But after death, comes resurrection. .After pain comes gain…after sowing comes reaping. I have gained so much from the publicity …I have had very good people contact me,..with proposals on great business and partnership. ..Isn't it funny what bad press can bring?
That's how my Jesus works. …..People of the world, I know integrity is a virtue, and not everyone is blessed to have that. But ensure to allow the tree of good inside of you grow and yield fruits. . I'm still the Badass feminist, Aka God pikin… No justice, no peace! …..Equality was designed by God and confirmed by Jesus! No lies!
I love you sweet Jesus."
CarryOn BadassFeminist
**

Chukwuebuke Oluwatobiloba Kaduna fired a busybody on her post as well…
"It's paining you that you are not as free spirited as I am so your consolation price is to come inbox to preach nonsense! Your enslaved mind has taken away your reasoning and happiness!
You can't freely talk about sex or life or love because you care too much about how people see you whereas deep down your wish you could!
Sorry baby! Life is too short to be a human pleaser. Life is too short not to live on your own terms!
Life is too short not to talk about sex and orgasms and foreplay and blow jobs and everything crazy and nice! My posts make you uncomfortable. How about you unfriend me? No! You'd rather read and wank off my post. Poor child. You can't even tell a guy he's fine, you love his dressing. You'd rather die inside because society and other factors, so you dare not complement a man. How many more years of bondage darling?! Life is too short not to get the best out of it!
With all these accumulation of expression, you'll burst one day!
Nonsense and pretentious humans hiding behind religion!"
**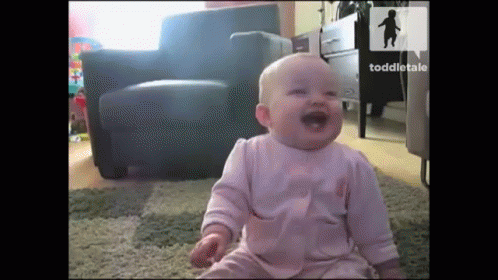 As of this writing….busy body has not come to pack the sub.
Wonders will never end! That's it for today, guys.
Share if you enjoyed this post! Do follow us on Facebook, Twitter and IG @syncityng