Of Subs, Shades and Scandals…
Olufunke Phillips throws a clean shade….
"When I say I really can't be bothered if my children decide to get married or not, people will start kabashing on their behalf that they MUST MARRY BY FORCE.
If they decide to, great. If they decide not to, fine. I honestly won't lose sleep over it. As long as they remain happy.
Imagine if I had sons and they decide to get married to stupid specimens like that Floxy or Jennie, I'll also be happy that my children got married, abi?
Tufia.
Being single is not a crime.
But being chronically stupid is a crime that should be punishable by life in prison or stuck in a cage somewhere in the middle of the desert.
It rankles that these women breathe the same oxygen I breathe.
I feel offended. The nerve. The bloody nerve".
**
Errm, you don't need me to interpret this one for you, abi?
Facebook folks fight for greatness wey dem never see
Mark Anthony wrote:
"…Greatness is not  for everyone".
Solomon Buchi jumped inside the post:
"Lol…Greatness is for all but some folks don't allow themselves become great through their attitudes".
Gerald Christopher responded with:
"Greatness and wealth isn't for everyone. Isn't that obvious??
Solomon Buchi Bartholomew retorted with:
How do you know you're among the people it's meant for?
Abegi. Let's not argue this. We all have the opportunity to be great. God didn't cheat anyone.
Na im Ebele Mogbo kuku chook mouth:
"Abegi…greatness can not be for all. Laye laye"
Chioma Amaryllis Ahaghotu was not having any of it at all:
"Greatness isn't for everyone. Stop it"
Solomon Buchi Bartholomew was like : La ye! Stop it, ke?
"Greatness is for everyone. People don't just work it out.
Nobody gets anything by chance."
Chioma Amaryllis Ahaghotu scratched her hair and said e mi?
"If greatness is for everyone. The god I am sure you believe in would not exist. Please package the text book motivational speaking comments for the unenlightened. Greatness is not for everyone. No matter how you measure it."
Solomon Buchi wailed in a loud voice:
"Personal attack. I'm out."
Chioma Amaryllis Ahaghotu come fire am:
"O si no personal attack. Did your mother name you motivational speaker?! Sit down. Please."
**
Ivan the Terrible uses grammar to flog one atheist…

Ivan-Whyte Eagle Lawson threw a shade at Mojisola Omoyemisi Akamo Ekun.
"Nothing surprises me on Facebook anymore and I'm sure it's same for you.
.There is a girl I want to give more publicity. She tries soooo hard but gets little or no traffic on her posts.
.I have endured her thrash on my newsfeed long enough.
.Her name is Mojisola Omoyemisi Akamo Ekun(Aurora's crush),but to her Ado-Ekiti city friends, she introduces herself as Nancy Olakunle.
.Why do I want to give Nancy more publicity?
.Nancy Olakunle hates God with a passion.
.For her:
.(1) God is a killer god(emphasis on the small letter 'g')
.(2) 'Jesus' is the name of the sticky dildo she sticks into her vagina. So if she goes to hell,she's dragging 'Jesus' her dildo to hell with her.
.(3) Humans weren't created by God but rather 'god' was created by humans.
.(4) 'Jesus' is compared and even placed as worse than every humiliating and filthy thing in her dictionary including her dog and her feces.
.(5) 'Jesus' for her is a bastard,a pervert,an asshole,a fucker,a fool….the list is endless.
.Then as if all of these 'wonderful' facts about her aren't 'awesome' enough,she claims to be a blazing 'feminist'.
.But who is aunty Nancy Olakunle actually?
.(1) An ordinary daughter to honest, struggling and prayerful Yoruba parents who are absolutely oblivious of her 'bad-assedness' on Facebook.
.(2) A girl not up to 25 who would be lost in the world and turned destitute if by chance tragedy befell her both parents.
.(3) A girl who recently graduated and managed to bag a 3rd class,but on Facebook,she swims tirelessly about forming Einsten and Wole Soyinka like she finished with a 'First Class Uppest'.
.(4) A girl whose attempt at public speaking on a Facebook video leaves people's ear drums in violated shambles.
Even Yoruba herbalists and Oyo Alfas don't have such tummy-wrenching intonation.Falz sounds like Obama and Martin Luther King jr. when compared to her.
.(5) A girl whose low level of personal hygiene is heavily noticeable from her pictures.Dirty and stained tops,facial ringworm,and sores,and scabs all over her arms and legs…dirt-caked feet,milky dandruff dribbling off the scalp(God punish poverty).
This goes without saying that her presence in a crowded room would not enhance the general fragrance or quality of the air.
.= = = = = = = = = = =
=
But guess what? 😀
.On Facebook she's Adolf Hitler's Prodigy and blurts whatsoever she fancies. She's bold, fearless, blunt and raw.
She calls God and Jesus Christ out at will like they are her play things.
She spits on Christendom and curses the holy spirit with the consistency of daily 'goodmornings'.
.I'm sure if she could ever afford a trip to Israel for Pilgrimage(thankfully she can't),she would hunt out Jesus' tomb and defecate in it as the ultimate blasphemy of the millinemium.
Her Facebook page would be lit with photos of her dung piled up where the resurrected Messiah was buried and she would give it the most denigrating and humiliating caption ever.
.Atheism is no longer news.
.But I insist that there is a fine line between personal beliefs and convictions and border-line lunacy.
.Nancy Olakunle has crossed that border-line into hardcore unsalvageable lunacy and she doesn't know it.
.Are you still friends with her?
.You like her posts when she insults Jesus Christ?
You laugh,thump her back and egg her on when she deliberately quotes a scripture out of context in order to mock the holy spirit?
.Trust me…Nancy will not suffer alone.You 2 are stake-holders in the same measure of suffering waiting for her in the future.In fact your 'sufferings' have been insured.
.I'll keep on saying this:
.Atheism isn't for no-lifers.You can't be living with a retired father and a petty trader mother in a 2 room apartment and surviving under a monthly income of a meagre N30K and you want to heap curses on your struggling parents on Facebook all because you want to be hailed as being an intelligent free-thinker.
.If you want to be an atheist and are sure that is the path you wanna take,be independent and comfortable.Move away from your parents' home,because unlike you,their faith is still intact and they still trust and believe in God.
.Let God's punishment come to you alone specially.
Don't distribute it with innocent family members.
.Do you feel proud of yourself staying under their roof and bringing badluck to them because of your blasphemous utterances on social media?
.You can't even feed well,and afford good clothes and toiletries…your weave-on looks like a demented rat's nest and obviously smells ranker than Satan's over-night urine…
…Amala and Efo soup with bonga fish drowned in half a pail of water has become like compulsory daily communion in your home.
.What do you have to show for your atheism as benefit/s of your 'faith' or lack of it except prominent rib bones from hunger,cheap nail polish,'my money grows like grass' polos and selfies of you posing in Zenith Bank's Ultra modern toilet mirror?
.It's even more pathetic that you only even had access into the bank from accompanying your friend to scrape the last N2,500 in her account so she could lend you N1,000 for you to renew your mobile subscription with and keep up with your unrealistic social media life of make-beliefs and fakery.
And oh..of course–so you could continue making a caricature of God and Jesus Christ.
.Satan is playing 'Okoso' with your life and punishing you in diverse ways and you don't even know it.
.Dear saner atheists…have at her.She's craving for more social media relevance.Start adding. *smh*
.Ivan Lawson•
**
In the comment's section of the shade, colorful Christian comments that would make Jesus proud came surface:
Chukwuma Owuamanam wrote: That girl is psychotic.
Momo Cindy Ochonogor commented: "This gal should be publicly disgraced and disowned.Tufia!"
Paul Ifeanyi said "Check her wall. It is true.I almost scatter my phone when readin her wall.That babe will perish surely"
**
Christians clap for yourself. Wow! Jesus would be so proud.
Moji replies Ivan:
" So my anti religious post upsets people. So here it is. I'm sorry. Yea… I am sorry. I'm sorry it hurts your feelings that i call out the stupid laws that your God made. Or that humans made in the name of your God. I'm sorry that each time I see a depiction of your God, all i see is blood. Blood of my ancestors… flowing in farms and mixing with ocean water. Blood in the sugarcane plantation and blood n the oak trees that bore their bodies because your God said its okay to have slaves. So long as they don't belong to certain religions. I'm sorry that when I look at my streets I see children that have been abandoned and labelled witches. Children that are being lynched even as I write this post because your god said to not let witches be alive.
Each time I see a church all i see is thieves. Robbers who Rob the poor, using your inexistent invisible God as their excuse. All i see is a bunch of bastards who continue to Rob you blind while they encourage our sons to steal and our fathers to lose their integrities. Your God came into my land on the arms of a white man who came with the bible in his left hand and a gun in the right. White man who told you that the God you had is dead and dumb and can't do shit. So he took away your statues and art and gave you the emptiness of fables in its place. Your God who is so great that the countries who serve him the most are the poorest. Have the highest crime rates and guess what? Are the most sinful. Your God hasn't done anything to me.. lol. The thing is… he can't do shit.
He is as crippled as the ones that were displaced. Accepting the religion of your slave masters is a good idea. The God of your slave masters who thinks that the solution to Israelites in Egypt is genocide. The solution Israelites intermarrying is more genocide. The solution to a lost virginity is murder. The solution to rape is murder of the victim. The solution to the problem he created is to give his imaginary son to be killed. But then you have to submit your soul to this imaginary son or you will burn in hell for the sins he configured you to commit . I'm sorry. Im sorry you believe that a slave and his master should serve the same God… no conflict of interests. Lol. You have to be a special breed of dumb to believe it but hey… no judging.
I'm sorry… But I'm not sorry for hurting your sensibilities with my posts. honestly… you guys need to wake up. I'm not sure if theres a God or what the God should be like. But i know what a God should not be like. And that is the bullshit you fight for. I don't stop you from invading my timeline with your "Christ is coming posts" i might delete or block You, but i am highly unlikely to come and insult you on that post except it is especially crazy. I will not ask you to pay me the same courtesy… but i tell you this, i will not hold back. I will lash out like an angry viper. I will not tolerate you anymore than you are tolerant of me. If you hate me or my post that much… you know what to do. You can go suck on your blood thirsty gods dick Ciao.
Trouble In Paradise for Victor Ibeh?
Victor Ibeh wrote:
"So, a certain pair of lips has been telling everybody that cares to know., that he knows me and that I am not what I paint myself as. According to him, we broke up because he realized I was not real. Bros, you play too much… We only met once in an eatery, had a couple of chats and made some plans, until I realized that you were as manipulative as the skin of a chameleon. That was why I began my journey of withdrawal from you and eventually distanced myself from you. All along you thought I didn't know all your games. I knew every damn thing, but it is not in my nature to make much fuss about shit. I withdraw.. No energy to waste. You know nothing about me. You are a silly child with a very terrible upbringing. You should go and get a foster mother to show you some motherly love.
I also heard that you claim I stole your writing template; and that I am using it to write. Only a mind weary from unsuccessful attempts at rational thinking would conjure such BS. Since I stole your template, why is my writing totally the opposite of your writing? You need help!! But I can't even help you, because you think every other person is the problem except you. The way you are going, you will burn up. I can count up to hundred people on this platform that you hate and you wanted me to join you in your hate towards them. I don't hate people who haven't offended me. You thrive on hate. Making me wonder what must have happened to you as a child. You seem to have so much fossilized bile bottled up in you. You can't grow that way.
People like Chika Kenneth Odigwe, Ukeje Emmanuel, Prince Ugwuozor Charles Chibuzo should be the ones saying confidently that they know me. Yet, they wouldn't even use that word carelessly, because they understand that we all evolve. For someone who met me once to be saying authoritatively that he knows me, contradicts the very intelligence that you claim to have. You are no different from normal Facebook friends who only know me from from their news feed. Stop being silly and get a life worth living. Life is deeper than you think, except you want me to believe that your young age is also a culprit in your lack of discretion.
Copyright, Victor Ibeh 2017″
**
Who get this sub?
Mark Anthony shades the whole Gay community
"If you were BORN gay, people were born homophobic."
~ Mark Anthony Banks"
He was immediately unfriended and blocked by some people who expressed their displeasure on the said post. Some people like Neydu Onuoha and co were on the hailing party.
All over Zuckerville, there were some interesting reactions to the post:
Victor Ibegbulem wrote:
"If you were BORN gay, people were born homophobic."
~ Mark Anthony Banks
Oga Mark Wehdone Sir,
Your paper on how people are born with fear, hate and dislike must have passed peer review.
Let us learn from you Sir."
Henry Jr Henry attacked with:
"So after making your series of homophobic posts and seeing the reactions you come running to your gay friend to come stand as your alibi and defend you against the horde of social justice warriors that are about to lynch you for "voicing your opinion"?
What makes you think everyone will buy your bullshit because you have declared to them and others they are your friend?
So you have gay friends who have not yet "shoved it down your throat" and you still come making posts about gay people always "shoving it down your throat"?
They have not hawked it to you like gala and tried to convince you of the plenty virtues of homosexuality. You have them, you wine and dine with them, they visit you and you visit them, yet the occasional ones who come harassing you in your inbox are the ones you like making posts about. You only remember telling us about your beautiful relationship with your "gay friends" when you need your alibi because you more importantly have to be a homophobe for Facebook people?
Ah, uncle, is this how you used to do?"
**
Onyinye Ndupu aka Rogue Nun:
"All my Facebook friends your parents are Idiots!
Ahn ahn! Why are you guys getting all worked up? It is Sarcasm nah. You people don't know me and my sarcasm again? ??
Smh. You guys make me question my knowledge of my Figures of speech. Sarcasm, yeah right.
This should have been a rant. But I changed my mind. This is a talk. I just want to talk.
If you are not homophobic, I don't understand why you would host a party for homophobes to coman jerk off on your wall. Calm down. I want to understand it.
That was a joke, I don't want to understand it. It is just plain silly.
There was a time I had a thing against homosexual. Like, I really hated gay people and I shared my dislike with my friends.
I was judging them because I felt I was morally right. What changed? I learned.
I started reading and understanding things. I approached the topic with an open mind and discovered I was not having an opinion or making a choice to not like "Gay people", I was just being stupid and Ignorant.
Homophobes will travel any length to help their dumb case.
*Gay people are raping kids.
Oh well, straight pedophiles finger little girls and shove their penis in their mouth, isn't that the same crime?
*Gay people will not let me rest. They are disturbing my inbox.
When girls start sharing screen shots of straight guys who never understand when you say you are not interested, y'all will turn to human right activists.
* Gay people always send me nudes.
How about starights that send us pictures of their penis?
You have no case. Just stop this pathetic campaign.
If a gay person invades your privacy, tell them off and block them if need be. Because if a girl says men are dogs because they invade her inbox, all of you will carry subs.
Then you say people are not born gay that they all learn it?
Well I used to think like you.
But then I got my sense back and learnt a thing or two.
And the fact that somehow I am supposed to agree that homosexuality is bad because some big goon professor said so, is laughable. What then would be the difference between I and people who swallow everything their pastor says?
My Dad hates Homosexuality. Have I tried to make him understand? Yes. Did it change anything? No. Does that make me change my mind? Hell to the No!
It shames me when I see my intelligent friends spewing bullshit all in the name of "my opinion". It is not your opinion. You are helping build hate and it is wrong. Stop it.
You cannot have gay friends that you claim to love and still host party for people to bash them. You self should see the irony there and shake your head.
I will say this one last time
Gay people aee humans like yourself. They have the kind of right you have. Nobody is begging you to please support them. It's either you love them 100% or you GTFO!
If you have anything against the Gay community, I have said it before and I will say it again, Go fuck yourself!.
It's Good Friday. Let's not fight. ??
**
In the comment section of Onyinye's post, Ivan Velveteen Lawson came trolling with:
"Shut the f up my friend, with your oversized 911 tire head…keep your gay preach balderdash to yourself…All you do is wait for someone to make a post then you come to act all miss guddy guddy, I am so sure your own parents are wack as hell …hypocritical idiot"
**
Osuofia thinking meme
Kolapo Orowole replied Ivan's comment with:
"Oh boy,
I wan like this comment before but Rogue na my babe and I am Homophobic anyway
You people shouldn't get worked out, that's what I chose…"
**
Those two comments pepper Rogue Nun. She come fire Eagle White abi na Black Hawk with:
Let me introduce you to Ivan Velveteen Lawson. He has other names like Grace Amanda, but Ivan is the one that everybody knows. ??
First off he is an Asshole (literally). He earned it. So, this is how this cow dung operates.
1) He sends you a request with 19 accounts (depending on his mood).
2) He crawls into your inbox and starts telling you cheap lies about your friends and even begs you to like his posts anytime he subs your friends.
3) He makes the post tomorrow and because you know better, you untag yourself from his bile filled post and warn him via inbox. He makes a long post filled with stupid words that mean the same thing "Porn Star and whore". ???
4) Then he comes to your inbox and continues the insults until you block him.
5) then he makes another long post talking about how you sent him a friend request. ??
He is not some Innocent puppy everyone hates. He is a bitter (for no reason of course), Stupid, retarded, bastard who thinks for some reason, that people should do what he says because he has an afro and wears weird looking oversized pants. ??
If you look like someone who has a voice he immediately tries to win you over and make you sub buddies, and when you reject his lame offer, you become an instant enemy.
He has plenty accounts and he stalks people tp a creepy point. He is sad and angry at life for no reason. I don't know how people manage to keep him on their list.
He is a sad sad lonely fella who needs a hug, but sadly he is mad. If you hug him he might bite off your nipple, so do not take the risk. ??
Save your life today. Block that Bitch! ??
Ps: "I wanted to like this comment, but Onyinye is my friend".
?this is the same as liking the damn comment. Do not patronize me. Thank you.
**
The last part was for Kolapo Orowale.
Kolapo came on the comment's section to defend himself but some ladies like Iwuoha Nora and co ganged up to finish him.
Errm, I don't know if this sub is connected to the above post(or the unshaved armpit feminist post below) but I say make I write am for here. I trust my people to put 2 and 2 together.
Ebele Mogbo threw this sub:
"People are only bold on Facebook. In real life, they are worse than timid pussy cats.
A midget tried to sound/write condescendingly this evening. In real life, her neck will snap trying to look up at me. Girl, I'm a 6ft amazon. I will crush you."
**
Keywords of the sub:
Wait, una still need keywords?
Still on the Gay matter started by Mark Anthony, Ebele Mogbo, who is Mark Anthony's fierce supporter wrote:
"Most stupid question ever "why do straight men hate to see gay males but love to see gay females"
They are fucking straight…they love the female body and all therein. They don't mind 2 naked females…3 naked females…heck 6 naked female bodies all entwined…
They are straight, fam. What else do you expect?"
As e dey hot, Somadina Oriyomi did a clapback with:
"So one law student made grounds to support straight men enjoying the sight of lesbians frolicking on each other "Oh, they are straight men", she said, "and straight men are attracted to the bodies of females. What do you expect?" Well, all these as opposed to two gay males doing their thing.
I don't know if it is the wacky weave (oh damn, there was a red colored one) you usually lose your head into in a mannequin-like state plus the terrible heat that is distorting your thought process. Or maybe it is a tiring and fruitless effort to support your self-loathing homophobic bisexual friend.
Whichever it is, it is important you know the meaning of homosexuality. A quick Google search can save you all that embarrassment that you think makes you look cool headed and intelligent.
Homosexuality is the romantic, sexual attraction and asexual behavior between members of the same sex or gender.
So if you want to bash homosexuality, do not restrict it to gay males. Come all out, let us know as it is doing you.
This is not a sub, but if the shoe is your size, then Easter came early. See it as a gift. Jesus did not come and die in vain ,na.'
**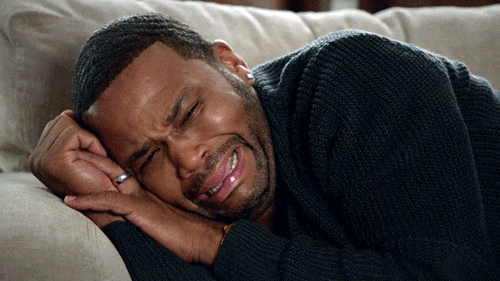 Ebele ended up calling Somadina "faceless fagot".
She wrote:
'The height of cowardice is a faceless faggot on Facebook trying to throw shade. For God sakes you don't even know who you are. You have no identity. You are a Fucking nobody and everyone knows this".
**
Hymar delivers a touching Easter message to all the Facebook celebrity wanna-be's and homophobes
He wrote:
"1.HOW TO BE A FACEBOOK CELEBRITY BY CROOK STARTER PACK.
2. HOW TO GO FROM 10 TO 1000 COMMENTS IN A DAY BY FORMING HOMOPHOBIA STARTER PACK.
Tuesday is coming. All of una should keep fighting."
**
Tomorrow is Tuesday and we are waiting!
Ebele Mogbo shades a member of the yellow pawpaw race
She wrote:
"So I normally hate people. That's my default settings. When I get to know you better i may then get to like/love. It's so much worse on FB…in fact I hardly comment on peoples post because i might say something bad(even though to me, it was ok)
Sometime back i recently noticed one yellow pawpaw that i accepted. I dunno why but I just liked the chic. But I'm not the gushing over shit type so i'll like her posts and pass.
I noticed later that she was quite hilarious, in fact her posts make me laugh and i'm hardly humored by fb peeps cuz all they do is recycle jokes.
When i come across her posts i'll laugh and leave comments like "mumu" or "fish" or something… and go my way, cus that's the way i roll.
This morning i got a warning post from this babe oh! On her wall! Well…she did not mention my name but the summary was "we are just FB friends we are not cool like that…stop insulting me bla bla bla". Babe you could'a talked to me private like…and again you are a f***ing lagosian? When has mumu or ode or fish ever been an insult?
Be like say law school dey make some people uptight. Oya delete/block me sharp sharp!
***
Hmmmmmmmmmmmmmmmm
The owner of the sub was there to pick it. One yellow pawpaw girl in Law school like that.
Ebele Mogbo wages war on one unshaved armpit feminist
She wrote:
"I've never been one to heed to FB gossips/trends. But of late I've been hearing about someone…a girl.
Some people call her a dwarf…others say she's one of the unshaved armpit feminists.
The issue is most people i've talked with lately end up mentioning her name.
I'm here to tell you guys that it has never been a crime to be a midget or dwarf.
Neither has it ever been a crime to always sex chat boys on FB messenger and share nudes.
They claim she sleeps with guys and then blocks them…but all i have to say is "is it your sleeping"?
Im sure the guys had fun even though the stories i got claimed otherwise.
You asked her for a music App and she gave a blunt no. And you were hurt.
You told her you admire her and she said "that is not enough reason to accept your request" and then she swerved you. Aaaw.
And you are a mean guy for showing me her nudes…A real guy shouldn't kiss and tell. Remember you said she has your nudes too. And the fact that she's blocked you doesn't mean she won't hear what you've done.
And for you that claims she makes videos of her sexcapades and saves them in her phone…i think you might just be a pervert. I mean who does that?
I don't even care that she entered a keke and trailed you all the way to your house and asked you(you said begged but i don't believe it) for sex. Sometimes, konji can do things like that to a feminist.
The fact that she stalks, taunts and then blocks girls that have some connection with the boys she likes or sleeps with doesn't make her a psycho… i believe she's just being a human with emotions.
Let these issues just lie my dear friends. I have nothing to say. Because my philosophy of life is that every FB user is entitled the freedom to sex chat and hunt you down for sex and then block you afterwards. Especially when she's a midget feminist.
**
Please turn to your neighbor and check her armpit. We must know who has this sub!
Keywords of sub: Feminist, Keke, Letter N, Nigeria, midget, unshaved armpit, konji, sex chat, music app, likes blocking, stalks, taunts.. e never do?
Viola and Jeanie-Gift enter one trouser…
Viola wrote:
"To all the people Standing with Jennie-Gift Osasenaga, find another struggle, biko.
Her kids were not "taken from her", she abandoned them.
That witch does not have it in her to be a mother.
She does not.
Which woman opens her mouth and calls a baby an ugly frog? What sort of witch leaves her children and runs away from Nigeria? What sort of witch abandons an 11 month old, months after she had dragged the husband to welfare and obtained custody?
You people are seeing documents and still want to go with the fairy tales of that demented witch?
Has she apologized for dragging children into her madness?
You people sef!
Tufiakwanu!
Just as a refresher, THIS is Jennie-Gift Osasenaga. At least, until the Ministry of Women Affairs who should know better says otherwise…"
Viola  decided to share more from Jennie's Ex-Husband inbox stories…
"You have documents that tell you a woman is a witch, you are listening to her own story.
A document that went as far as accusing her husband of having to be dragged down to social welfare by the police.
And you do not see that as factual enough? You prefer the evidence of a manipulative liar? What ever happened to both sides of the story? Anyway, here we are.
From my inbox.
The person has asked for his identity to be hidden…
========================
J****e-G**t Os********* talking about Feminism and how brave she was to take my daughter on surgical operation against my orders………Here is the true story from my stable F****is E. O*****h her x husband.
I am not a wicked or naive father nor am I not sensitive enough to handle my family issues as she claimed. J****e-G**t Os********* is the worst woman any man will ever pray for to have as a wife. She dealt with me and I was brought to nothing until God rescued me. To the extent that even the Judge of the court she sued me to for percussion, after hearing the stories shed tears and the judge decided to take me to her church and gathered women to pray deliverance prayers for me for over three Sundays. There was never a day, I F*****s O*****h trivialized the issue of lumps on my daughter's right hand. I took the child to the hospital my self and getting there after all the necessary diagnosis, the doctor advised me to take the baby to him at Oghara teaching hospital for the surgical operation which was proposed to cost me just N40,000 at Oghara but if done in Warri in that particular hospital, it will cost me up to N300,000 and above. So I told my x evil wife J****e-G**t Os******* that it was better we take the child there since it is the same doctor that will still carry out the surgery here in Warri (the hospital usually invites the surgeon to carry out such ops and go back). Because, all my children including herself, had free and intensive medical access to all the hospitals I am having medical reternership agreements with. So while we planned to take the child to Oghara teaching hospital the next Monday of it in order to cut cost but she hurriedly without me knowing took the child to the same hospital for the surgical operation this she did because she promised to bring me down and she knew no body will ask her to pay a dine since all the medical bills will be charged to my office (and the company is my person company and I pay all my bills all by my self). It was the doctors that called and they were telling me all sorts of words like…..o boy u get money to waste sha ooooo….o boy money dey catch u sha..don't worry we will do it and I will be paid since u don't know how to cut cost etc. So I quickly ran to the hospital and before I got there the surgical operation was already done. And the most painful part of it is that, it has always be me, the children and nannies only…. She had never been there for us. She never Breast feeds any of our children and this leads to lots of medical issues. She took this same child as at when the child was just 3 months old to a day cares and most times she will forget the child there though it is hard to believe but it is the truth. There was a day she left the child of 3 months with a girl of 13years and went to Benin to beat up her sister R***e A**n's mother in-law one A**n family without my permission and she was arrested and detained for three days. The two babies carried until God gave her (13years old) idea to cry to one of our neighbour as at when the child was almost fainted. I pay for the children driver, i pay for their nannies (2 nannies) do how come she is now more concerned about the children. It was the granted the children custody to me now.Ask her if I know her family house till today. That is because she needed the marriage badly for the facts that I was nominated as commissioner in Desopadec which I did not even get. She arranged elders to a building some where around goodwill street , off Ekenwan road Benin but her bobble was boosted when her biological father called me. She slaps me daily, sold all our wedding rings cos I quarried her she decided to pour med mixture of dry pepper while I deep asleep so where is the feminism coming from I don't know……….. To be continued"
And another shade at Jeanie…
"See ehn, I thought that this matter could rest, but I see that Jennie-Gift's friends are cut from the same cloth as her.
Now, they have forgotten how she dragged children into her madness and are trying to shame us – mothers – that fought for our children.
What sort of stupid cliquishness and pseudo feminism would make you choose a manipulative liar over children? If you were truly her friends, all of you that avoided my wall when this thing was raging would also continue avoiding the matter.
Since you don't want to be involved.
You are trying to gauge and temper our reactions when you cannot leash the mad dog?
What forming of victim?
She is suicidal, and so what?
Was it my daughter that sent her to abandon her own children?
See ehn, women, this is why I leave every group where you people are in large numbers. Is strongly doubt your abilities to reason when you decide to do group think.
I honestly thought you all wanted peace. I will not drag her children into this matter again, I have given my word on it but her, she is a grown ass woman.
The least she should do, is ISSUE AN EFFING APOLOGY TO THE CHILDREN SHE INSULTED.
That is the only way we will know she is on the path to receiving sense.
But if you want to guilt me with talks of suicidal, and so bloody what? Do you know if I am suicidal because of the insults she poured on my daughter?
Swerve o, anywhere I find your pity parties, I am breaking them up.
You people didn't see the message I sent to you this morning? If you truly call her your friends, then tell her the bloody truth.
She is a mess of a woman.
She needs medical help."
**
Dr Iguedo Goko Cleanser Specialist hires Facebook celebrity, Britney to give homemade remedies for eczema
Britney wrote:
"Remedy for ECZEMA
squeeze bitter leaf and rub the juice on your face before you go to bed.
Wash off in the morning and apply again after bath (if you're not going out)
Repeat process till you see results…
Having rashes around your private part?
Squeeze scent leaves and bitter leaf together
Use juice to rub the affected area.
To fasten process, you can take (drink) the juice…
Health is wealth
For more info or for other health related issues (traditional)
Hit my inbox."
Grace Mpamougo, an agent of the Federal Ministry of Health, Facebook branch wrote:
Dear Britney,
I heard you now proffer traditional and natural solutions to health related issues. That's why i love you. Very nice and creative of you.
I just want to ask, do you have the medicine that cures foolishness and gives sense?
If yes, please do yourself a favor and drink enough of it. Like take it 7times a day for 6 months. Let's see if you'll have small sense here. Don't worry, I will bear the cost. What are friends for? Treat yourself to have sense for once kwanu.
Thank you
Your concerned friend,
Grace."
**
I hope person tell Grace say Britney na pro boxer sha…..I no get money for hospital bill oh.
All because Britney gave herbal remedy for Eczema. ?????
Facebook Warrior, Ebele Mogbo asked us to deliver this sub to Nkechi Bianze
She wrote:
"No need to pretend you are single because you are a hardcore feminist who looks down on men…you are not even fine…we know how it is doing you. Even the male feminists won't marry you if given a chance.
Secondly, this is for those that CLAIM to have gotten so many marriage proposals, but declined because they are so smart and intelligent that they can't deal with any man less than a Msc. Holder.
Have you then sat down to ask yourself where the Ph.d holders are and why they haven't found you yet? Ok. You are more intelligent than ALL the men around you?
What do you do with your brilliance? Are you a builder or a destroyer? Is it all about altercations and putting people down? How often have you lifted up low spirits, healed a broken heart? No man…i mean, no sensible man will want a fighter, a divider, a shrew, no matter how educated he is.
Take a poll…an intelligent man would rather be with a mild mannered Bsc. Holder than an ill-tempered, nagging and combative Ph.d holder. Having 5 doctorate degrees is not the issue here.
Work on yourself my sisters, inner strength is the greatest strength a woman can ever have. It makes you motivating and stimulating to the people around you.
The end of a woman is not a man…but being honest, We need men as much as they need us. We need each other. And fact is, men are the reason women are feminists.
Being too verbal will only bring hatred and despise. Actions speak louder than words. Do not TELL us you are great… SHOW us you are great".
**
Osariemen Uwaila Ero did #gbam and dropped another shade for Nkechi
"Pity that I base abroad and a thousand degrees and certificates does not cure narcissism especially when the default setting is stupid. Madam I block everyone who does not agree with me and who dares to think I am wrong. Blocker of life how will we survive without you? I have the good mind of not renewing my data again. My life is officially over."
Nwasom De Harvest came charging into the arena, ready to defend her sister:
"Osariemen Uwaila Ero I have seen where you brought my family into whatever it is and I ignored it. Now you have graduated to my kinsmen. At this point I have to tell everybody that knows you to kindly tell you that you are free to do whatever you want to do but leave my family and kinsmen out of it. You can fight whoever you like but leave my family out of it. Stop pushing it. I can tolerate anything but won't take kindly to dragging my family into whatever you are doing.
Osarimen Uwaila Ero tore her clothes in anguish, scattered her dada and fired back in the comment section:
"Please,. let us stop acting like the victim every damn time. What is this? Yesterday your very rude and arrogant sister in the middle of a discussion told us to go and caution our children that she wasn't one of them and we didn't blow a gasket and Now I simply said Nkechi is a horrible person and her kinsmen know it and I Insulted your family? Wonderful. Because my son and the children of the other ladies there are not our families abi? They are our fans.
There must be ganja in the air. Wawuuuuuu. Abeg abeg abeg. Blockers and unfrienders association. You two should try. Caution Nkechi and tell her to atop acting like someone who has brain fluid leaking.
Nwasom De Harvest tied her wrapper on her waist and shouted emi three times and said:
"Osariemen Uwaila Ero I honestly don't care about any issues you have with her. That is your business. All I am asking is that you leave my family out of your issues. I don't think this is too much to ask. This is not about victim. This is simply telling you to leave my family out of it."
Nkiru Hottsauce Nnaji  tried to form Buhari Intervention Committee on top the matter:
"Osariemen Uwaila Ero just apologize and drop it. When someone says you've offended or upset them, you don't have the right to define what can or cannot upset them"
Na so Osariemen change am for am:
"Please stop it. Biko. Do not even try to tell me what I have a right to so or not to do. I am apologizing to Nwasom because it is Nwasom and she no dey find trouble. I apologize for making her feel bad about it. What her sister did would have sent me into a tailspin but alas she is nothing but a child who age and time will certainly humble. Where you there when Nkechi was raining insults on everyone. Have you even seen my own side of the story? First to talk na im dey right abi? If I had come out to tell people that Nkechi insulted my son, will any of you start grovelling for forgiveness? Abeg."
Facebook DSS group tries to take down Aishatu's account:
Aisha called out feminists that want to take down her account.
"Hahahaha gosh, I am done with these retards. If these are the only friends Jennie- Gift has she may as well remain friendless. Since Wednesday they have been reporting apparently to take down my account and two others lmao. You did not advise your friend that she should report her so called accusations to the Police instead of running risk of cyber stalking because you know she was lying about her claims.
You didn't advise her that it is stupid to drag kids into her drama. You didn't advise her to take time off and review the challenges she is facing and think really deep about how to make amends. You gathered your five miserable selfs and called your selves Feminists whose goal is to take down our accounts. I wish you Goodluck biko, this is even too stupid for me to process"
**
Nkechi roars at Jeanie a few days after leaving Jeanie's group over the Feminist/Child custody/One-person-dey-lie-inside saga

'For those of you waiting for subs from me, sorry but I changed my mind. Two people that I respect have told me to forget it.
Quite a number of people hold me in high esteem here, I need to also begin holding myself in high esteem and fight less dirty fights. Spending time dedicating posts to imbeciles can never be worth it.
One thing I know though. No court will grant you custody of your kids while you are still on exile. The capable parent within reasonable proximity will always be considered first.
Your problem is NOT patriarchy, your problem is that you took on a job that isn't meant for you… motherhood. People like you should have their womb sealed, because that bit of the female brain that gives that natural instinct of motherhood is missing in your system.
Enough said!!!
I might still change my mind after tomorrow though.'
**
Well, she deleted the post. Let us keep calm and see how this pans out.
**
Happy Easter, Synners! Don't forget to share this post and follow us on IG, Facebook and Twitter @syncityng!