Sometimes, this amebo work wey we dey do eh…
Some people get liver!
Umoh Jessica made a post about her baby entering the Cussons competition. Good people of ZuckerVille paid no notice. They were like 'thanks but no thanks'. After some days, she was like "Egba mi!", so these people will not like my baby's picture, after tagging 99 people?
What a wawu!
Oya, let me raise one obituary alarm…Shebi Nigerians like pity parties?
She raised an alarm of a post that had plagiarized her daughter's picture for obituary.
When Facebookers heard of the plagiarist who used another woman's baby for obituary picture, they ran mad. This is the post:
"Mmesoma Vivian feeling sad with Rumi Ekemere and 5 others
Exactly one yr u lft dis wicked world, exactly one yr I hve to accept d fact dat u re no more, exactly one year I shed tears promising to buy u a nice shoe only if u wil cum bck 2 lyf, I missed u so much my Darling princess, big sis luvs u so much my Darling"
**
Baby picture plagiarist that cannot write in English, is that one baby picture plagiarist?
People were actually consoling Mmesoma on the 'death of her baby" until someone said…"Nope. That is not your baby. That baby is enrolled in Cussons pageant. Ol boy…..Facebook people came down hard on the poster for such act of wickedness.
Then the bizarre thing happened.
The "original mama' wey suppose dey wail say dem use her pikin for obituary come dey canvass for votes on the same thread!
Hey God!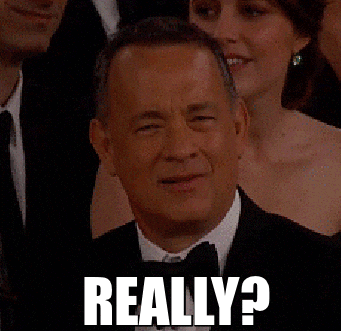 At this point, the rat stink was getting high….Na im I say make I hang around(As a multiple degree holding antenna expert).
Trust the internet nah…Na im the relationship between the perpetrator and the victim was exposed. They are friends and went to the same school. Everything was just a plan to attract sympathizers to the post and vote for baby.
Chai! See falling of hand!
Umoh Jessica Ogbenyalu later came to the comment section to shed crocodile tears:
"Pls I beg you all stop sharing this post I never ever planned with someone to wish my daughter dead. The girl in question may be a mate in secondary school …but I don't know her. She is not even my friend on Facebook . .what's all this ? why are you all so insensitive? Did I  tell pple to vote for my baby to confirm that she is alive ? am not a fraud or whatever names you have called me. pls stop the curses on me. they may end up going back to you. because I am Innocent .the focus here should be on vivian removing the post not on me. plsss stop this I am innocent. pls pls and pls. Thnks and God bless you all. pls the blogger should take this down and same with other bloggers. How much will I be given in exchange for a life let alone my child's life.?"
**
I purposely left that comment unedited so that you people will suffer the errors. Shebi you people want gist? Oya, read the errors too!
People were not buying her nonsense sha.
Shameless and mentally ill people everywhere. 1 million naira make person drag herself on the floor?
Tueh!
Solomon the life Coach dropped another hot sub but deleted it almost immediately
He wrote:
"Any man who goes around bragging about sleeping with women is an empty BABOON."
Who get this hot sub?
Trouble dey sleep yanga go wake am:
Cynthia Anieze wrote:
"Rhamcee Munah, Have you noticed you kinda look like Jidenna?
Nobody would be able to differentiate you two if Jidenna had a mop on his head ???"
**
Na so Rhamcee do clapback:
"Cynthia Anieze
Over two posts I found out that you're beginning to fancy me. There are better ways to go straight to the point and tell me directly e.g inbox(I don't do screenshots); but you choose to behave like a typical Naija girl and yab me on your wall.
Having noticed the green light, I'd have responded positively if you weren't so skinny.
I don't want to put my favorite hat on your head and have you looking like nail used for roofing."
Rhamcee wasn't finished:
"If you cannot stomach a clapback, do not start a war of words.
No be when you yab my dada finish, you go come dey play 'he used the gender thing against me' card. Oshey unrecognised feminist.
Yab me and chop karma, God no go vex."
Cynthia made some attempts to do a  clap back but we all agree say the first clap back weak am.
Facebookers come for Nkechi Over "Short People post"
AllahKaduna Nzeogwu jammed Nkechi again…
He wrote:
"#WhatHappenedNext After Nkechi (I-dey-abroad) Bianze said she is not Igbo and Igbo men wholeheartedly supported her decision and focused on very beautiful Anambra and Ebonyi girls?"
The inbox comment is quite long….we won't be put. If you care to see it hit the click link….https://goo.gl/BXnzXy
Babs Hameed came with:
"Nkechi Bianze made a post about short men and I responded by telling her she's mean for even having such degrading thoughts about an unborn child.
She came inbox, cursed me and wished me death. Yes, I called her ugly because she truly is. And she blocked me.
It is not Nkechi's fault but the fault of people who gather on her post and can't tell her the truth. She makes ridiculous posts attacking tribes, people and even unborn children yet no one challenges her. Sorry not me.
I have attached the picture of Nkechi so judge for yourself if she is a beauty queen. I have also attached screenshot of my comment and her message to me…"
In the comment section Babs Hammeed went further to make more comments of Nkechi with:
"Nkechi is nasty and that is the truth. She curses anyone who disagrees with her amoeba views. She strips people of their confidence and humiliates them.
A nasty piece of cheap, Lagos artwork."
Other comments talk say:
"The main problem are the brainless and low esteemed ass lickers who won't be able to correct her sometimes because they don't want her to curse and abuse them #mumu
..and please help me ask her, who her achievement epp?"
**
Nkechi later apologized for her post but Babs Hameed came back to his own post continue his missiles:
"Bolaji Yusuf, my attention was called to the tag on Nkechi's post. I'm told she said her brothers and male relatives are lunatics. Lol
She has apologized I hear, on the same post but unrepentant of her caustic tongue. She should take several seats on that her fat, ugly and amoebic rusty behind.
We can pay for cosmetic surgery for her shriveled and rickety ugly duckling face if she decides. She's so ugly, I'm sure a child would wail on sighting her.
I don't need the silly girl's apology. Her coffin is inbox and I'll send it to her soon. Have you thought why she left a death message inbox and ran off blocking me? She's retarded and has cotton wool in the cavity of her head.
I think this Facebook popularity is getting to the moron who didn't see civilization till she boarded a plane to the UK.
Nkechi must be high on Ika weed ?????"
**
Errm, let me sidestep this one. I don't have power.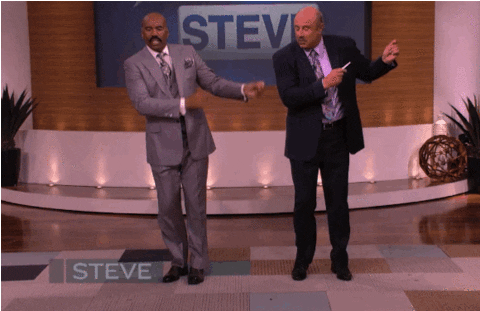 Floxy vs. Single Mothers: The Battle of who get sense pass
Floxy Alaneme wrote:
Motherhood is not about having sex, getting pregnant and bringing forth a baby after nine months
Motherhood is about loving someone and putting him/her ahead of all choices
Single parenthood is an anomaly.
No child was conceived by a single parent
Every child has a mother and a father
Every child deserves to have a home with the a mother and a father
Let's say
NO TO SINGLE PARENTHOOD
NO TO BROKEN HOME
Let's encourage every parent to be responsible and do the right thing for the sake of THE CHILD
#Saynotosingleparenthood
**
Abeg, epp me ask her shey make young widows go jump inside lagoon. Abi rape victims that didn't decide to go for D&C should go look for their rapist to father a child?
And she claims widows are not single parents! She said:
"In every widow's home, there is always the late husband's presence, his pictures , clothes , handworks , his legacy and structures are evidence of his presence unlike a single parent's home. there is always nothing to remind the kids that the other parent exist".
**
Esskissmii…Shey pictures and the other listed items are good substitutes to living human. This made me laugh way too hard.
Considering she wrote the post from seeing just women as the only ones that are doing single single parenting explains a lot about the myopic mindset. They are men that are single parent as well.
Ogbeni, Plix shift.
All the single mothers on Facebook finished her…From Funke to Viola…Infact, everybody chook mouth! I pity am sha..see wetin misyarn dey cause!
That's it for today! But chill, we have a special edition coming up later today! Stay tuned!