Zuckerville Wars: Gidi Tattles #16
My people, my people, how una dey? I want to appreciate all those that have been following my column. I would have said 'God bless you' but since you know every, I'll just leave it at 'Thank you'. For those who haven't observed, this column is featured thrice a week; Monday, Wednesday and Friday.
Welcome to the party!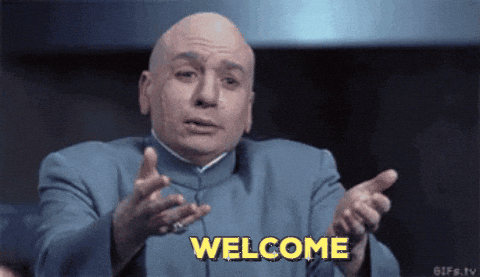 And now, for Facebook Headline News…
Daniel Chukwuemeka spits fire:
"Dear Bro,
Knoweth not thee that you can actually sleep with Adaobi without having taken her out and spent on her? Yea, bro, it's possible, because it happens, all the time. It means she wants it, as much as you want it. But taking her out bro, and/or spending on her does not entitle you to her privates, if she doesn't want that thing.
Yours brotherly,
Daniel"
**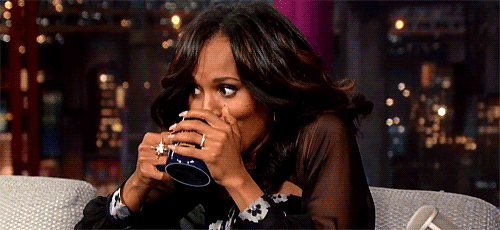 The owner of the sub, Uchenwoke Chigozie actually left a comment: "Lol. Ndi ara"
Catholics roast Amanda Peters with Hell Fire
Amanda Peters Chinenye wrote:
"Virgin Mary after how many children? Funny people with funny beliefs as if my dead great grandmother wasn't once a virgin.
Olosho Mary….
Mathew 13:55-56 and mark 6:3
#Copied
**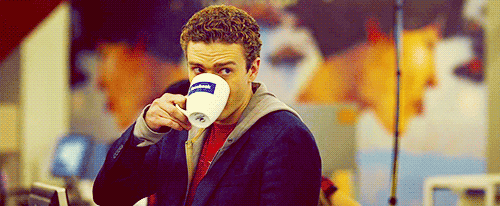 She was roasted like suya in the comments section for copying and not copying well. In fact, Catholics passed her from left to right and thoroughly dealt with her. Talk about plagiarism gone wrong!
After doing odeshi, she put up another post:
"Catholics please stay away from my inbox with your wrath of God gist,
Sorry that post read "Olosho Mary" it was a copied post and I don't actually know the meaning of Olosho.
I didn't mean to insult your God
Please don't come saying shit to me via inbox, or that wrath of God you talk about will descend on you and your 24th generations
If the wrath of God should be on anyone, it should be all una moda'f*ckers, sinners, church goers who hide to perform atrocious acts , you only remember God's wrath when I speak about your religion, but when  you are busy fucking, telling lies, cheating, stealing, cursing , you don't remember God's wrath.
God's wrath is still far and sometimes it takes time to come, I have a wrath for you already,
Some people are so impossible".
**
Catholics came for round two. This time, they used her to do pepper soup.
Princess Joy Attah finally joins bad gang; throws sub at unknown Facebooker
*side eye*
What? You believe I know the person? Sssssh! Read first!
Joy Attah:
"You stole someone's post, posted it on your wall and you were busy enjoying all the credits and complements.
Your friends also copied the post and posted on their wall and were also enjoying the glory.
Then one ass licker, a.k.a(Facebook security) on your list mentioned you to the posts and you go there fighting and crying they stole the post you stole.
Shameless bunches."
**
Emem Obong Emmanuel has a question for you:
"Please rape advocates what is the different between rape and mad sex? Cuz last time I checked, this girls like Mad Sex!
I tot that's what you people wanted? MAD SEX????
You see one and ye all are calling it rape throwing tantrums on me?
Ye all standards are new every morning ah swear?????
And my heart bleeds for you all…"
**
He went on to say:
"I don't get it. Being raped by one man is the end of the world? But giving pussy to 37 men is acceptable??"
**
After he was disgraced on Facebook, this is the ambulance that came to pick him:
Emem-Obong was stealing posts from Twitter and feeling cool with himself. Well, his bio reads…"Welcome to Facebook. Pls have a seat. A mentally disturbed person will be with you shortly. Thank you." That explains the chronic plagiarism madness.
As if the backlash he got over the weekend was not enough, he stole this by Sobrams Awah:
"You hear some stories and it sounds so unreal to you like the horrible storyline and acting seen in most Nollywood movies. Wow!
A girl goes to her roommate's fiance house, spend the night, have sex with him, eat the food his fiancee (her roommate) prepared for him, washes her panty and hangs alongside the panty her roommate hung earlier in the bathroom. And since they are both white panties, in the morning she (mistakenly) wears her roommate's panty instead of hers and leaves.
Fiancee comes around a day later, and asks "Who has this panty? Where is my panty?" And on looking closely at the panty exclaims "what's my roomie panty doing here?" Apparently, her roommate got only five panties and she knows them all.
Church Agbasala! ????
Now, Oga is claiming his fiancee and her roommate must be lesbians, if not how would she know her panty so well? ????
PortHacourt City people won't kill me with their "woman palava" tales. ???"
And another one:
"What my eyes have experience this morning is hilarious!!!
This woman caught a naked woman in the house with her husband. The guy said the lady came to use the toilet ?????"
**
Stereotype Palaver…
Each time I hear a stereotype, I keep the info at the back of my mind and make my observations.
I have heard that Edo women in Italy are prostitutes. I didn't take statistics of all prostitutes in Italy, but I know that 4 out of 5 of the times I've heard of women trafficking young girls to Italy for prostitution, the trafficker turns out to be an Edo woman.
I heard that if you see a python and an Mbaise person, it's safer to kill the Mbaise person first before the python.
I've had a few friends from Mbaise, some were indeed worse than pythons, while some were like angels.
I heard that people from a certain part of Abia and Cross River states are cannibals, and should be avoided.
My ex is from Arochukwu in Abia State, and he never tried to eat me.?
Besides, all the people that I've met from Arochukwu are highly intelligent people. So, I consider anyone from Abia State intelligent until proven otherwise.
I haven't met many people from Cross Rivers.
I've heard two things about people from Ebonyi state.
That they make begging a lifestyle, AND
That they fight like touts.
I haven't got the habit of asking beggars their states of origin, so I haven't been able to find out whether 1 is true or not.
But
Over the last couple of days, I confirmed the second stereotype here on Facebook.
I hate stereotypes because they are usually incomplete (single) stories that breed preconceived judgements and bias…. BUT, NOT all stereotypes are false. Some come with an alarming element of truth.
As you can see, I'm Delta born and bred. Our head dey knack. The stereotype is that Delta babes fight too much, and some of them emasculate men.
Maybe there's an element of truth afterall…. I fight a lot on Facebook, and I've been accused of emasculating men. ?
Someone just referred to people from my part of Delta State as confused. Why? Because we bear Igbo-like names but say we aren't Igbos.
This is coming from a person with an English name, who writes in English, speaks English, and understands English, but claim not to be English. Well, I heard people from her place are stupid… I didn't believe it, but she just confirmed it.
Moral of the story: not all stereotypes are false.
Ol boy…..The shit storm this generated was so much that people suspended every other sub or perhaps relegated it to the background.
Nkechi was cooked, fried and roasted…
Grace Mpamougo wrote:
"My dear Delta and Rivers people,
Nobody is saying you're Igbo. We ain't tryna tell you your history and origin. You can choose to be of any tribe.
You are not Igbo? no wahala
.You don't speak Igbo? No wahala
.You don't share same ancestors with Igbo's? No wahala
.But can you leave the language alone?
I only understand and speak two languages: Igbo and English
You claim your language is not Igbo
But when you talk, I can understand more than 70% of what you're saying.
.How's that possible???????
.Una dey funny sha"
**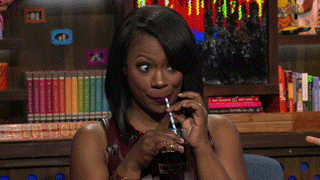 Chioma Amaryllis wrote:
On behalf of Ndi Igbo dead and alive (excluding Ndi Israelites and the rest of them) let me issue this Public Service Announcement.
Please we are not begging anyone to be Igbo o. Bikokwa. Oburo force! In fact we good. Ain't nobody tryna drag nothing with y'all. That said. Let everyone relax. Nigeria is shitty for errbody! Igbo and Non.
But why is that alot of the ones shouting "I am not Igbo " are not even fine sef. Hisssssss. Unu coolo down plix!
But I digress.
Biko let everyone calm down for Amadioha inugo. Me that is half Human, half Marine , do you see me making loud noise that I am not human at all!?!? Is it not the same Earth air that I am still sharing with all you full humans? Have I died?!
Smile. It ain't that deep. If you want to be from anywhere you like, it is a free word. BE! It no be fight.
Peace be unto y'all and stuff!
**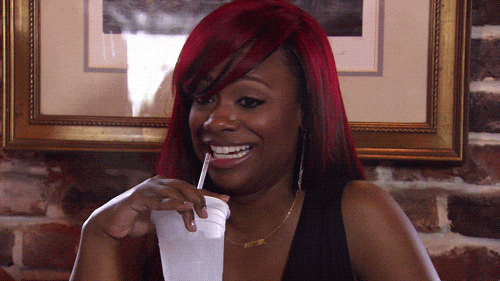 Then here comes the firing part…
AllahKaduna Nzeogwu wrote…
"One of the ghost-in-the-machine effects of Facebook is when a fat and cheeky woman with a Whoopie Goldberg like face comes on online to claim that the Igbo are dragging her to become Igbo against her will.
In the lifetime of people like Chimamanda Adichie, Agbani Darego and Tonto Dike successful people in their careers who nobody is claiming them as Igbo
Now, on Facebook I have seen far more number of very beautiful, successful and intelligent Igbo ladies.
Well, I don't blame her… I learned that it was mostly Igbo Facebook dudes that sent their nude pictures to her to win a cash prize of 30K. So, why wouldn't she presume every Igbo gives a rat shit about her except for her cheeky blow job face.
What kind of delirium has gripped this girl to even imagine that Igbo want to force her to become Igbo, for what asset exactly that no Igbo lady has?
Story for agbara!!
Mtcheew!
**
Obinna Aligwekwe fired once more:
"It is okay for someone who bears Igbo names to wake up one day and say she is not Igbo.
It is okay for several generations of people, for whatever reasons to say they are not Igbo.
We are in the Twenty-first century. Nobody hold anybody for hand.
Afterall, this is an age where anybody can wake up and say he or she wants to fuck vegetables and romance trees without repercussion.
However, do not lie about your culture and heritage which were borrowed from the people whose identity you deny.
That I have my English name Charles, and speak English does not make me English, but I will NEVER claim Charles is an Igbo name. I will NEVER claim Christmas or Easter is an Igbo festival.
The last time I checked, names such as Nkechi, Anwuli, Isioma, Ebere, Okey, and several hundreds others I hear, had their origins in Igbo culture.
If for some reason, the culture you identify with uses those names, uses the same or similar language and same aspects of culture, it means it was either borrowed wholesale or stolen.
You are free to claim Mars or Jupiter as your origin, it wont remove the fact that your culture and mannerisms were borrowed from those you deny.
And yes, the roasters came for her scalp:
Tony Kanu dropped:
"Dear Igbos on social media,
As regards the trending "IKA not IGBO" issue, let me advice everyone of us.
First off…
We shouldn't disrespect or deride our 'Igbo brothers' from Anioma because of some inconsequential rapscallions only dealing with inferiority complex and seeking attention on social media.
Its not worth it.
Secondly…
You know whom you are as Igbo, you know your root & you have a huge identity. Please stop giving yourself a migraine over some of those who don't know whom they are, some of those who don't know their root & some of those with extreme identity crisis.
Don't coerce anyone who doesn't wish being Igbo to be "Igbo".
Lest you forget…
You are Igbo, you are Africa's most intelligent & successful ethnic Nationality.
You are Igbo, you are from Africa's most thriving & progressive ethnic group in World wide diaspora.
3. You are Igbo, you possess Africa's most outstanding innate attributes.
4. You are Igbo, you are that African who ingeniously excel in all spheres of endeavours and IN ALL CONDITIONS. 'Others' only emulate.
I can go on outlining more facts about Ndi-Igbo which doesn't have mere cocky standings, but have been 'asserted' by anthropologists & international cross-racial researchers; Not even claims by Igbo locals walking the streets of Abakaliki, Owerri, Enugu, Umuahia & Awka.
The unceasing preposterous outburst & name-calling by most of those claiming "IKA not IGBO" are some of the reasons those advocating for homogeneous Igbo set-up may not be viewed as unreasonable or divisive.
I urge you, as "the Igbo", to ALLOW ANYONE be "the Ika" or whatever he/she so wish. Its just their 'personal choice' which, quite funnily, CANNOT even change facts about whom they really are.
Don't be bothered about theirs; Just be "the Igbo" and be very proud of it.
I shouldn't remind you that, based on Igbo exploits of unmatchable status, you are the most recognized & celebrated African ethnic majority. What more can you ask for?
Be thankful & keep your shoulders where no-one can see it.
My name is Tony Kanu and "i just want to make common sense" as one of the "proud Igbo Princes" of my generation.
Nkechi came back in the arena to give a final blow:
My name is NOT Nkechinyere, my name is Nkechika, in Ika, it means GOD'S OWN IS THE BEST.
*-*-*-*
When someone gets fixated on a topic and you get bored of it, all you need to do is stop reading, or temporarily unfollow the person. Not trolling in and authoritatively asking the person to stop.
*-*-*-*
It feels good to know that I've given the people of Facebook somethings to talk about for the next couple of days. It's an issue worth discussing.
While at it, remember these bullet points.
It's Ika, not Ikah… it's easier to remember three letters than four.
We aren't Igbo speaking, we are Ika speaking. There is no such thing as Igbo speaking Deltans.
No such thing as Delta Igbo…. that's an illusion.
You might see Nkechi as an Igbo name, I see it as an Ika name. So asking me why do I bear an Igbo name makes no sense to me. It's a lame question.
Take time and read a book about Nigerian tribes, that might help you.
When a Deltan says "I'm not Igbo", they aren't denying Igbo, they really are not Igbo.
*-*-*-*
So, some Igbo people are claiming that they don't care whether or not Deltans accept they are Igbos, this is after they made hundreds of comments on each of my posts and made about 5 subs each on their walls, and also went to their friends walls to discuss it.
They are on Facebook lamenting about and analyzing my declaration, yet they claim not to care.
Sorry, that's not how to "not care".
No sane person spends hours and so much time reading about and discussing what they genuinely don't care about.
When you say you don't care, we know you are lying through your nose. Hell yeah, you do care, you just realized that you can't do anything about it.
People who don't care do not care enough to say they don't care, most especially if they haven't been asked.
You do care, and that's why you spent yesterday running around posts discussing it, you are spending today analyzing it, and will still carry on till tomorrow or later."
**
Grace was having none of it: She did a final cooking on the  matter:
"This will probably be my last on this issue.
.It's okay if you want to bear an Igbo name even as a non-Igbo, but you claiming that that name isn't Igbo is just everything crazy AF.
.It's just like someone saying "oluwafemi' isn't a Yoruba name. Who does that??????
.You speak Igbo but still claim what you're speaking is not Igbo. What is it? German???.
We understand 'your' language with our Igbo knowledge.
And you are still out of ignorance telling me to read up.
You should be doing the reading
.Stop this unfounded argument.
.I accept you saying you're not Igbo
But laying claims on our language is not brilliant at all.
We recognize Igbo language when we hear it. Even other non Igbo's do.
.PS : A local government is not a tribe. No, it's not.????"
**
Grammar Queen Temidayo Ahanmisi entered the arena and finished all those finishing Nkechi:
"I am not Igbo. I am Ika."
"I don't begrudge you your right to your identity, but I reserve the right to tell you who you are. I say you are Igbo!"
"You are not even fine sef!"
In 2017.
A matter of the politics of ethnic identity is now about looks…whether a woman is pretty or not.
Y'all must be on cheap drugs.
Morons."
**
Chinwendu Nwangwa also joined the #istandwithNkechi movement:
"Some of you are deliberately senseless.
A woman says she isn't Igbo, it's her identity. Her own identity, not yours. She did not ask you to validate her identity or not.
Then you now decide to go ahead to body-shame her.
I mean, this is purely a matter of personal identity and ethnicity but no, because you have some screws missing, you decide to start talking about unrelated things.
Well, I am not surprised, you lot are the kind of people who would be quick to attempt to body-shame and/or slut-shame people because you have no sensible argument. I understand your pain, you're pained that you're not intellectually fit. So you try to grasp unto what society has told you is the acceptable body size or sexual behavior because well, somehow your low intellectual capability is nothing compared to not conforming to society's physical attributes standard.
And to those people who are quick to like and applaud posts slut shaming or body shaming people whose only offense is being what you are not, which is strong, intelligent and independent, or who you feel threaten your little existence, please change. Receive sense and focus on your own life."
**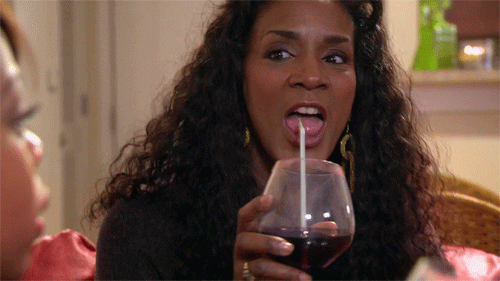 Nkechi came for the final finishing like:
"Dear Ika people,
Nani kè unu ri? Démè unuhu ebi ohunma?
Ncho ni-nmeme ebe enyi kà-ri ezu. Oka lo kè otu Ndi-Ika siso. So, ekpelè ihunli mbuchei ime otu owulé imê Facebook.. ??
If you are Ika or Deltan and you don't understand the above, come inbox for interpretation. Pardon me, I'm not as fluent in writing Ika as I am in English.
*-*-*-*
After this post, I will go back to my "DEFAULT SETTING", and I mean posting my usuals on Facebook. If you were aggrevated by my recent posts, so much that I now look like an enemy, UNFRIEND OR BLOCK ME. There's no point waiting for another drama before you leave.
I will NEVER be scared of speaking out about my identity.
I'm an IKA woman, have always been and always will.
I made a statement in my second post on Thursday; that the average Igbo person has a penchant for wanting to force Igbo down the throats of minorities. That post was immediately followed by outbursts against me, and the outbursts prove my statement. My crime? I said that I'm not Igbo.
Do we now have restricted rights in Nigeria as it relates to declaring identity?
*-*-*-*
Dear NEW followers,
Now that I've set the record straight that I'm #Ika_Not_Igbo, we can now move on with other important conversations.
I know most of you who started following me over the last two days did that for all the wrong reasons, and to troll my wall to confirm how bad I am.
Something you need to know is that I don't suffer fools in my personal spaces.
I don't tell people not to come to my post to say nonsense, I only ask them to brace up for whatever consequences that might befall them.
I open my wall occasionally, but it has been locked for the past two days. I will open it again after my next post…. later today. Let's all behave.
My most recent posts have all been set to "friends" because I don't trust you NEW followers that started following over the past two days. I don't know your collective or individual motives. I hazard guess that some of you are waiting for me to open my wall so that you can dive in with your accumulated grievances.
Don't let the devil use you, if you bring war to me, I will DEFINITELY counter attack. From me, you get as good or as bad as you give."
** Uncle Selah and Pope Itodo give…sorry, go head to head:
'They say Facebook is a theatre for histrionics and all that is fake, yet the things you post here to a large extent are a reflection of your true personalities. Your passion, your fight, your compassion, your indifference, your intelligence, your sense of humor, your pedantry, your values as a person…to a large extent these things seep through and help others form that mental profile of you.
Some of us post nothing but pictures, so we are hard to read. Some of us mostly share, so it can be gleaned that we share the sentiments expressed in the posts we share. Some of us post nothing, we do not leave our audience with any materials to form a profile.
Whatever we post is entirely our choice, and we cannot be begrudged that right. However you cannot begrudge others the right to form perceptions of you from the things you post and even proceed to relate with you on the basis of such perceptions. You cannot be making endless posts on sex and expect people to think you are celibate. You cannot be asking for head in 10 posts running, and expect people to look at you beyond your sexuality or think you're capable of thinking of anything else.
Am I picking on sex? Yes, it is rather the new fad here. The go-to toy to talk about, perhaps to be perceived as bold and unrestrained and sophisticated.
You're a lawyer but there is nothing else on your wall but heading, 69, E.E. Cummings. Where is your legal mind? Is this not a huge audience to sell it?
Of course it is a good thing to live free, never giving a fuck (excuse the paradox), and letting all that exuberance that comes with being young and having a virtual shield dictate what we do here. However sometimes there are consequences. Can you live with them, especially in the not-so-short term? When the likes and comments and attention peter out, what is left in it for you? Some of you are going to get recommendations for bigger things on the basis of your content here. Many of us are going to be boxed into "smart", "stupid", "asslicker", etc from the footprints we leave here.
It doesn't matter what you are in real life, and because perceptions matter…you're what you post here.
Might be someday a prospective employer is checking you out on Facebook to help them reach a decision on your application; your endless posts on sex styles and nothing else might help them decide you're that daring lawyer that they need."
**
Olakunle Allison fired with…
"I 'Liked' the post, and then without hesitating I 'Unliked' it.
Is this not the same character who posted about Edo 'gehs' for days nonstop??? I kept seeing the posts on my timeline. He also bears the name "Itodo" something.
Please, someone tell me he is not."
**
Na him Pope Itodo give am Shut up formula:
"Oga, for weeks running? I have not stopped talking about Edo gehs. One Edo geh is presently caressing my beard. Use a noose."
**
Na im Oga truth is sacred come dey tell us how is girlfriend is also Edo. How that one take concern us??????????
The Mike Ile saga continues…
Mike Ile spills on backstabbers and the drama unleashed by Ibiene Ibato….
"So the same Fatima B. Khalid and her husband have been sliding into various inbox chats to cement what they started. The first 7 chats were to one person, the rest, to another.
The first person asked them if they have started the business I gave them money to operate and you will notice how carefully she scampered. Frauds call me fraud.
In these charities, I operate how I deem fit given the exigencies on the field. I am on ground and I know what obtains. Where I do not trust the sincerity of a beneficiary to pay back a non-interest loan, I have very serious conversations with them about it. I don't do these things in isolation.
It is worthy of note that ALL beneficiaries of loans so far have not been encouraging. It's either they converted the loans for use in other personal matters or they stopped the business without telling me, or they default in making payments.
It made me weary of the loan issues and I have had words with some others about this. I decided to streamline the charity to two major areas; education of rural children (as evident in our Southern Kaduna project) and empowerment of women alone.
Every other issue outside the above gets attention depending on the severity and urgency of it.
So I find myself in a situation where these people do not utilize the funds given to them as agreed because they assume I will always be there. This family, I gave 150k cash. I also gave 50 dollars cash. I got food items. I got an education trust fund for their kids.
They did not start the business. But they came back to ask me for a phone. This is the same family whose daughter made a video thanking me for coming to their aide.
Today they slander me and go about on the walls of two women who have never done a thing for them to laugh and call me names, then go inbox to lie so glaringly.
Yet they are missionaries. Yet they are from my state. Yet they are human beings."
Somersaulting Princess retorted with:
"adsn,mcbsjc.kdsblkugusX,jvcbcghkkdfhtfdikbfkhgvcdyjtgkfdvbzcxvzyfduastjmDGVSkjgbcshmdsg,mdzcbhkcafd,sjbgdgsisjnx"
**
???????????????????????????
Just kidding! This is what she wrote:
"One thing I learnt out here is to never fight for someone I don't know.
The event of the past days has further taught me to never take everyone I see out here as real, including their names.
For you who likes fighting, keep fighting. One day you'll be arrested and jailed over what you don't know.
You don't know me, what you know about me is what I told you. Until you dig and know the real truth about me, don't you ever fight for me. Leave me to my fights.
As for you Facebook champion, when I meet you in real life, be sure to crawl on all fours begging."
**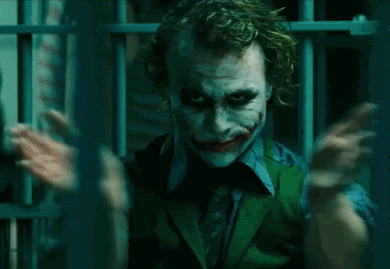 Em em em…Did Ibiene just threaten to make another human go on all fours begging her? Hehe…Sipping zobo here with no comments…
And that's it for today! Don't forget to share this post and follow us on IG,Facebook and Twitter: @syncityng.