Facebook Headline News: Of Gay Men and Alleged Fake Social Media Philanthropists
Today's gist is hoooooot! Just jump in. No time for long story.
Solomon Buchi Bartholomew promises to flog girls to death if he becomes President
Self acclaimed life coach and motivational speaker had this to say:
"#IfIBecamePresident (Is this a gbagaun I see?) All these ladies that friend zone good guys and cry to God for husband material will be flogged to death".
Ah! Egba mi! Flog to death, ke? Onku life coach, is it awa fault that your two strands of bia bia will not make you leave the friend zone? Will you keep chut! You and this beardless onku below should go and pick pin in that corner!
Straight People, get your head out of gay peoples ass!
Henry Jr. Henry had this to say:
"Straight people who have sex 99percent of the time with absolutely no intention to procreate, in fact, take every step necessary to prevent procreation and sometimes go as far as aborting when conception takes place often get in formation with their righteous hypocrisy, holy books and anger, shaking their fists at these sexually depraved nature-altering children of Sodom as they bellow and holler out; "How are you going to procreate!!!" immediately after which they kneel before their non-procreating celibate priests to confess their iniquities and hysterically ask to be forgiven of their sins".
***
Tell them!
Did a Nigerian Facebooker just tell the world he 'was' gay?
He made a post on his wall:
It was 2011/12, I was a student in ESUT and was living in a flat owned by a Christ Embassy pastor and his siblings. I will spare us all too much information, but I moved out of the pastor's flat and hurried back home after a few episodes of what he called "something he was trying to get the lord to change in him."
Back in 2012, I was religious to a fault and thought myself to be an ideal human being(lol). Here I was in school trying to follow the path society had set for me: get a degree, get a job and then begin life. But it didn't work! My pastor was asking me questions regarding my sexuality and then at nights he was touching me. When he gained full boldness having been assured of my discretion and knowing that I had no one else in town, he came to me broad daylight while no one else was home. I could have threatened him at any point so that he stopped, I could have gone to report of his older siblings or his senior pastor, but if you have ever been a member of CEC, you will understand how the pastors there are gods that were to be reverenced and obeyed, of little importance was the factors surrounding. And truthfully, I was a worse back then, timid and afraid of being homeless.
There was no penetration though, probably cos I left for home long before he could go that far with my body.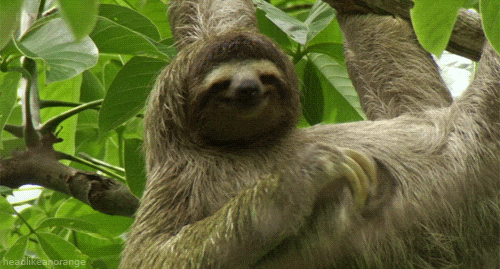 I don't know how rape victims feel or what the rapists say after an episode, but this pastor asked me to pray with him afterwards. We confessed our sins to god and everything was supposed to be okay after that, since god had forgiven us this grave sin of sodomy. But everything was not okay. I remember times in the bathroom where I had to wash myself vigorously of a stain that was no longer on my body but tattooed to my mind.
It wasn't rape in the general sense of what is popularly called rape, rather I was bullied by a fellow man into all the sexual things people do before actual penetration.
So, it is safe to say that my homophobia is 'justified'. Maybe biased a bit, but I don't believe people are born gay. Nature messes up sometimes, but I do not yet possess enough information to absolve this pastor of his sins against me (because he was born that way), even though he claimed all his life he had always only met men who wanted him and so he grew wanting other men. Were they all born gay too? Maybe when I am done reading Vahyala's thesis on the subject I will understand a little more.
But beyond brilliantly written words, this pastor is the only gay person I have met, outside social media. So I kind of feel comfortable saying no one can claim to be born gay without lying through the teeth and denying that all of the homosexual experiences and information they have been exposed to made them accept that they, too, are gay.
You could say he is a bad representation of the gay community but he is the only representative I have had outside social media.
It is easy for Bolaji and other LGBT propagators to support this thing from the outside. It is also easy for a naturally straight man like Kolapo stand firm against gayness from the outside. Either of you brilliant gentlemen could have done some research and attained your position academically. But when it comes to experiencing this thing, I have and I have played with the gay support too, I still cannot help the repulsive images that flashes my mind.
The more being gay is a subject of discourse, the more people are awakened to the reality of this fabricated choice. Choice? Yes, because the gay pastor wasn't born gay he was influenced into same sex copulation. Fabricated? Yes, because 'they' want to distract us from more important things by making our minds question: gay or no gay.
I've read different arguments but I am still waiting to hear the story of that real-life person who was BORN GAY and can prove past bias and all these things Google searches, mental imbalances and untrustworthy accounts sipping in through the media provides.
So I can not be misunderstood and my words can not be twisted: with this pastor was my gay moment. If I'd liked it, I probably would have been gay by now. Because I wasn't born gay? No sir, because my mind could not accept the reality of another man's hands on me.
People have been born left-handed or imbecilic, like I was born and still do talk with a bit of tongue showing when I pronounce S. But these are physical things, attributes of the physical body. I'll probably learn a little something that will change what I believe, that being gay – as well as everything sexual – is and can only be a thing of the mind, that the more it is accepted generally, the more gay people society will produce, when I'm done reading Vahyala's thesis.
But let me just drop this here for now seeing this is the last I'll discuss the matter. I don't like fight. ?'"
Somadina unleashed a sub on him with…
"Definition of 'gay moment' (because they did not accept that it was abuse):
Using your body to avoid getting homeless.
???
Come and pack your sub."
***
Mr, please use this wheelbarrow to pack it.
Nkechi Bianze hits men hard from the back!
"All I see everywhere are single fathers, but why?
My dear men, why are you becoming less and less virtuous? Why do you opt for divorce at every little offence? So many of these divorced men come up with excuses such as; my wife was cheating on me, she was violent, she was this that and bla bla bla… so what?
If you divorce her now, do you know the type of woman you would meet next? Remember a bird at hand is worth a million out there. Women are like babies, just pick anyone and manage her.
Listen let me tell you infidels, Malachi 2:16 'I hate divorce' thus said the Lord of host. Even if your wife beats you up and cheats on you like you don't have a penis, all you need do is go on your kneels and pray, cry onto the Lord in prayers, just keep fasting and also watch war room. Some of you are even lucky these women do not bring these men home, that's to show you she RESPECTS you.
But erm, why should you complain about her cheating if she still does her wifely duties? It is damn boring to keep eating egusi soup. We like to try out Nsala, okro, Ofe eriro (or whatever they call it) etc. How do you expect us to eat just one kind of soup the rest of our lives?
If she beats you to stupor and lands you in the hospital, don't worry, just go and report her to your Pastor and someone she listens to, her parents and the elders of her village. Act virtuous when you get back home, make her favorite dish, give her some mind blowing sex, be nice to her, then go on your kneels and ask her what exactly you are doing wrong. I am certain you must be doing something wrong, you check yourself and see. Maybe you are not being submissive enough and loving her as Christ loved the Church.
Did you get married with a 6-pack belly and now have a protruding pot belly? Why not take a cue from the likes of Pietro Boselli, Garrett Neff and even Desmond Elliot after 4 children. The problem is that some of you men get married, become fathers and forget yourself, we women love sexy. Go to gym man! How can people like Fredrick Leonard be on this planet and you expect your wife to be with a pot bellied man the rest of her life? Look at RMD and Emeka Ike in their 50s… these men turned 50s to sexy. What has your wife done to deserve such pot-bellied cruelty?
If she beats you, maybe you run your mouth like an unregulated high pressured tap, why can't you keep shut when she is talking? You know we women have ego and we don't like men talking over us. It is your fault because you were running your mouth.
I am worried because of the rate of divorce in our societies, men need to read their Bibles and act like Jesus Christ. Ephesians 5:25, husbands love your wives as Christ loved the Church AND GAVE HIMSELF UP FOR THE CHURCH. Did you read that? Give yourself up for your wives, it's all about her. Christ got prosecuted by the Church but still gave himself up for the Church. Thus no matter what your wife does, you need to give yourself up for her happiness.
I will stop my sermon here for today. May the peace of the Lord be with you."
***
Errm, dear men. How was the rear penetration?
Orunonye Mercy drops a bomb on Ebonyi people; calls them beggars
Mercy dropped an atomic bomb on Ebonyi state all the way from Enugu where she is currently serving. She said:
"95% of d beggars along d streets of Enugu are EBONYI state people!!!
Them lazy for Africa!!!"
***
We all know what happens when a general bomb drops, na so everywhere go scatter!
People like Eby Amanda Pius-Urum, ran into the arena with only wrapper and her hands supporting her jiggling heavily loaded frontal weapon of mass destruction.
E wo!
She swung around the arena 7 times calling on all the gods of Izhi to come and fight the battle with her. She chanted some war songs and used white chalk to design her face. After that, she summoned people like Evergreen Pius-Urum, Ada Ebonyi and some other maidens to join her in this war of cleansing the land. Together, they made some incantations and blew white chalk into the air.
"The battle has begun", Eby, their ring leader cried. "My dear sisters, she said, turning to the rest of the Ebonyians "Show them no mercy. Kill them all"
Next thing, everywhere scatter! The comment section was a bloodbath. The first casualty was Princess Joy Attah after she made a comment saying "I dated one Ebonyi guy, very lazy human being, I had to run."  Infact, they finished her. Princess quickly dropped a disclaimer of "I rest my case, I can't generalize because I only dated one.
Good day."
The next casualty was Henry Ekene. He made a comment "Na dem dey hawk gala and lacasera for upper Iweka" . By the time they finished with him, he was shaking like kpanla fish wey no see water.
Eby went back to her wall and wrote:
"Dear Ebonyians,
Oruonye Chioma Mercy said that 95% of us are lazy.
Aye!
I'm that proud Ebonyi babe who's happily lazy!
Next?
Just like I told Colette Vashandra Ezinne, ndapfu atụ the girl. Dazzlo!
Where are my fellow Ebonyi people?
Alieze Debbie.
Bibian Chinenye Pius-Urum
Nnenna Ijoko
Evergreen Ngozi Pius-Urum
Nnenna Peace
Ada Ebonyi"
***
That post had up to 300 comments ridiculing and disgracing Mercy's looks and her k-leg. Some of the comments were downright mean, with her pictures passed round from one hand to the other like fufu.
Chai. I pity for the girl, sha.
Other people made posts:
Stephanie Austine
"I was begging to see the healthy, rich looking human.
I see only an ugly human, with a wicked soul.
95% beggars really? You are not from ebonyi, yet you look like a beggar with certificate.
Ebonyi state is blessed with beautiful and hardworking people.
Upon all the fucking studio lights and edits, you look like a worn out beggar.
I am not from Ebonyi, but your words are as lame and stupid as you.
You don't insult an entire people Orunye Oruonye Chioma Mercy, go look good first before insulting people.
Stop using these cream giving you free knuckles.
I use Vaseline lotion, I guess it will help your skin rejuvenate a bit."
I totally ran for the hills. ??? The brutality in that comment section no be small oh. But here is another before we move on:
"Oruonye Chioma Mercy, have we met you for food before?
You spilled thrash.
You cannot feed the poorest person in Ebonyi state. You can't darling!
Your percentage is stupid. I repeat, you can't feed the poorest person in Ebonyi state."
Someone said:" She is a professional beggar. Sending her nudes for money" serious wawu. ?
Ifeoma Lawal went to her wall to drop this one
"Before I sleep lemme drop this one……….
Biafra will remain what it is … A DREAM.
IGBOS f*cking hate themselves.
Too bad.
Smh."
They came for her head. ????
***
People have comprehension issues, sha. She didn't say all Ebonyians are beggars. She said 95% of the beggars in one Enugu market are from Ebonyi. There is a difference.
Gbese re o! Did Somersaulting princess accuse Mike Ile of being a fake Philanthropist?
Ibienne Bato Martha Williams accused Mike Ile of stealing…and some other things.
In a post of hers…she said
"I hate to do this but you all should allow me please.
I wrote about social media philanthropists, social media beggars and their evil and Mike Ile has been threatening a certain couple on my list that he will sue them in court for lying against him to me.
Mike Ile, you go about telling people that you used to work with the Nigerian Customs Service and had to quit your job to help humanity, humanity that you rip of their hard earned money in the name of charity.
Young man, tell us what you actually do for a living. I will visit your office with my team for verification. My job is to be in people's business till I'm satisfied they are genuine. Young man, you reek of scam and fakeness.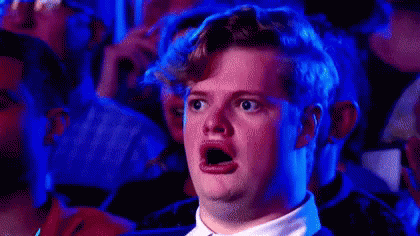 I've through a friend of yours asked that you tell us your year of enlistment into the NCS, your squad during your training and the name of any of your squad mates for the past 24 hours to which you've not done.
This morning I learnt you said you taught all the personnel of the NCS how to use the social media. How much fake can one man be?
If you know Mike Ile, tell him I just called him out. He should unblock me and come answer my questions. He should come and clarify me on his career with the NCS or go to court as I'll be waiting for him.
***
Mike Ile come talk say:
"This was just sent to me. First of all, Anona Marilyn Oma has been calling me with threats of what Ibiene Bato lady says she will do to me. She once told me that the lady in question said she hates me, even as she has never been my friend on Facebook or anywhere before.
As to her allegations about my former job, what can I say? I don't owe anybody explanations. Somebody should ask these ladies why they are obsessed with trying to bring me down.
Modees Usman when I was already having public speaking engagements for Customs, these ones were probably running around in their panties.
Thankfully she has confessed that poking her nose in other people's businesses is her job.
I will not respond to this. I never claimed to leave my job for charity sake. When I resigned, I announced it here. My lawyer, who is also on my list, went with me to submit my letter of resignation.
Ordinarily I would have posted it here to prove a point but it's not worth it.
As for the couple in question, yes I have threatened them with legal action and I will do even more than that.
I may be an imperfect person but the stories these people think they have against me will make me even more popular and stronger.
After that, I will come after them, one after the other. And I will be ruthless.
Let the world bear witness today that I made this threat. How can a lady I have never met ask met to explain my life to her? How?
They even failed to realize that many Customs officers are on my list. I hear she wrote are petition to Customs to verify if I ever worked with them. Wow……awesome. Now they have given themselves a job; demystify Mike. Okay na"
***
Somersaulting princess(If you don't know why she is called this, please read Gidi Tattles 1) said "Iro o!" I must respond again:
She said "I'm still on the case. At least I have pictures which doesn't help my digging. I will soon get his service number which will help me. I'm ready for this before we go to court on other issues."
She went on to make more posts:
"Social media beggars a.k.a Jobless men in Abuja"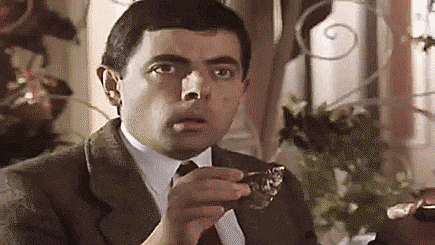 There are different kinds of beggars. The most interesting of them all are the Social Media beggars.
How do they operate? They tell you they are raising money for someone, they baptize it "Crowd Funding". That means you'll send the cash into their account or any account they share but the beneficiary's account.
These soshomidia beggars are mostly jobless. They have no job or any form of employment. They are feeding off you. They are the actual beneficiaries but their ego won't let them tell you they are broke.
Please, for the sake of your hard earned money, stop patronizing these thieves out here.
If someone needs help, pay into their bank account and not the account of whoever is advertising for them.
We have plenty jobless men in Abuja. Don't encourage their joblessness.
Namaste!"
Who owns this sub? You people should tell me o!
That's it for today! Don't forget to share this post if you enjoyed it and follow us on our social media platforms @syncityng on Facebook, Twitter and Instagram.