Gidi Tattles #14 – Don't Hate The Player, Hate The Game!
Una well done o!
The last Gidi Tattles episode had mixed reactions. Some said I should repent and stop doing amebo but the same people rush to read o! Hmmm…this world sef! You just can't please people. I am not judging o. Just saying! Don't worry, keep reading. Nobody will catch you.
And now, to the gist of the weekend!
Round 1: Onyeka vs. Daniel
Onyeka something something got subbed by Daniel Chukwuemeka. This is the sub:
"You see your life?
You go about 'liking' sarcastic posts because you think the poster is on your side, not knowing it is your stupidity that is being called out and ridiculed. Continue! You want me to write #SARCASM before you know it's one!
Meanwhile, feminism is responsible for all the broken homes nowadays. We need to preserve the family structure and value systems and say no to feminism."
***
I did my research on the real recipient of the sub (wink) since Chukwuemeka was denying that the sub is not for him. In response  to my questions during the non-existent interview, he said "It's a community sub. They are legion".
However, Jessyberry said "Na lie. Na the egbon get am" She ran away before I could finish the interrogation, stating that she is not joining Amebo ministry before them throw bomb on top her head.
Geh that cannot complete amebo, is that one geh?
Round 2: Kizito vs Imoh David
Kizito Onyebule and Imoh David kuku wan enter the same trouser but the trouser no gree even stay make dem enter am. Imoh made a post about humans not being equal.
Kizito made a comment saying "Maybe we should refer him to Selah. They'll be happy together."
**
Kikikiki. Shebi you people know Selah?
Son of David didn't find that funny one bit. He quickly disassociated himself from the Selah dude "It is okay to disagree with the subject. But if you ever try provoke me with personal insults I will show you in physical practice that I am not Olakunle Allison you people abuse. Disagree with me, if you like, but if you ever make provocative passes at me again"
Hian.
Hey God, which one is provocative passes again? Is English by force?
Kizito retorted with "Do you know what it means to make a pass? Did I proposition you?"
*mai chest*
Darren Idongesit said "In conclusion, and for the sake of people reading, I'll briefly summarize my position:
Sameness is not the same as equality. Difference does not suggest inequality.
Red color is not the same as blue. But they're both equal in the fact that they're both primary colors.
A 25litre Jerri can and a 25litre bucket, not the same. But they're equal.
Man and woman, not the same physiologically. But equal in rights."
I so love him. *Sobs*
Aunty Joy eyaff throw bomb again:
Yeah…Aunty Joy kukuma throw canopy at trolls and sub hunters (Errrm…ayam a sub detector. Not hunter.????)
#Rant838
Title: Stay Stupid.
"After 5 years, you'll be consoled that, at least, you followed every sub, attended every shade, never missed a cyber conflict, typed "gbam" as many times as possible, joined one hundred WhatsApp groups where articles you could never write are analysed by people with brains as smart as a ball of akara.
There's not one troll, causally leaving their imprint on every wall, that is successful.
I do not stand to be corrected. It is a mathematical certainty that you cannot be successful in reality and be a troll at the same time."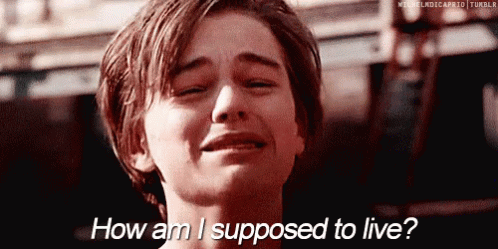 Aiye le  o! Ibosi o!
Soloooooo….Solo buchi ooooo * In Don Jazzy's Voice*
Solomon Buchi called out people that mark attendance at subs and shades(I don't know what you readers are thinking about sef! I dinor use to do laidat….I always chook mouth and pour petrol inside most of the time). He later took down the post while I was in the monitoring spirit.
*cries*
Who saw the post?
Round wetin again? George Caymen vs Chinwendu
George Caymen wrote:
"Here's to a Facebook slut, who does not know her place in the food chain, with a forehead like Olumo rock, madam forehead of the gods.
You surround yourself with Facebook goons, after promising each one 5 rounds of anal, and you think you're some badass girl? Imagine an atheist calling herself "God's own", please is this not capital foolishness?
That nose ring though, isn't that what cows wear? Just tie a rope on it to complete your outfit.
Fat thing. Nonsense and Lai Muhammad!"
***
I don't know why Caveman doesn't learn the art of subbing from the masters instead of throwing insults upandan. See as the sub wack like Apornstle Suleiman wife music video.
Chinwendu reacted to the post with:
"Somebody subbed me yesterday.
George Cayman, who after realizing that I would not let him on my friend list for obvious reasons, reasons like the fact that he is a mentally unstable piece of decaying matter, called me a Facebook slut who has promised guys five rounds of anal sex and wears a nose ring, who is an atheist and calls herself God's own.
Now the said person has been all over the place looking for my attention when I have been on my own minding my business. Even after unfriending him once and declining his request a second time, this colossal waste of space and oxygen decided to follow me. And he came to make a fool of himself on a post I made today about homosexuality.
And since we do things with proof, I shall show screenshots of him misbehaving all over the place, my name has become an obsession for him.
Even when I have tried to deliberately ignore him.
Now, let's start from the idiotic attempt to slut shame me. I call myself her Royal Whorejesty, so no fam, try again. And now, moving on to the claim about anal, the stupid bastard liar should bring forth evidential proof of it. And oh, I am not ashamed of being called a slut. So please, you ugly motherfucking piglet that looks like the gaping mouth of a pit latrine, shift with your grossly malformed brain.
And moving on to my name, if you do not know a thing about names kindly resist the urge to be stupid.
George Cayman, you subbed me but did not call my name, well this is me calling you low life who has nothing doing out. When you become a published author and half the strong woman that I am maybe you can come to mouth off around me. You disgusting, slimy component of sewage.
Number 2, a certain Morris Monye used to be my friend on Facebook. I used the unfriend button because he was beginning to get too insulting on my posts.
This young man sent me a friend request some days ago, then went to the post where George subbed me to talk trash about how he blocked me and a lot of other stupid things. So included in this post is a screenshot of his pending request. And this is a warning, don't be stupid, Morris. Do not be stupid around me.
And no this is not a sub, it is me telling an idiot to face his fucking front and leave me the fuck alone. This mad woman has more demons than twenty of your kind can handle. And that's before I call the cavalry on your pathetic ass.
And oh, if in your stupidity and denseness you respond, I won't answer you. No fam, I will come for you and you should thank your stars my name isn't on that sub because, I, Chinwendu Nwangwa, would have sued you for defamation. I have lawyers at my disposal fam. People who will bury you so deep, you would wish you never crossed my path.
***
Chinwendu, bhet why?
He responded with "Laughs. You are fucking hilarious. Please, did I attach your name to any post? Are you the only fat woman who wears a nose ring on planet Earth?
Unless maybe, deep down, you feel guilty.
I'm sorry, did I hurt your feelings?
Well, you can call your goons…. sorry, lawyers to "sue me for defamation", whatever the fuck that means. This brother could give a rat's ass if you sent the fucking CIA after me.
"No fam, I will come for you….."
Already bored! Stop attaching unnecessary importance to yourself. You ain't shit, young lady.
Stop pretending otherwise. No one's buying your bullshit.
"People who will bury you so deep, you would wish you never crossed my path…"
REALLY? One of Pac's old lines?
You could have at least feigned creativity here.
But then again, you are not fooling anyone. Bring your demons here, thankfully I'm skilled in the arts of exorcism.
Oh, and, sending goons to come intimidate me in my messagebox? Dumb move. Keep your dogs out of my inbox, lest I shall be forced to call animal control.
Cheers, troll."
***
They finished him in the comments section. The caveman pikin has not been seen on Facebook for several hours. Morris Monye, the not so innocent bystander has been quiet too.
Charles Uzor, again?
That's how good ol' Sub machine kept firing on. Charles dropped several subs but let's just pick one for your pleasure.
Erm erm, we won't mention where the sub machine gun was directed this time around. Just read. If you see yourself in the sub…claim it and go in peace or go fire a Sub Mortar on your wall. I will be there to cover it nevertheless….????
Charles wrote:
"It is not, and never should be about who's bigger more intelligent, richer, smarter, more accomplished etc. There's absolutely no need for a retaliatory response when mere opinions are on trial.
But you see, that one time a self – confessed 'genuine feminist' called a listener 'hungry' merely for participating in 'her' show and winning her akara and fried plantain, we all agreed that she deserved that cake splashed in her face. Even today, it is hard to see the rationale behind mocking customers of a 'well – known' service.
I mean, how much are we paying Facebook's Mark Zuckerberg to air our feminist views here? Hypocrisy much? I think say na freebies before nah. I mean, the Economist is one place where we can use our data honorably without being accused of chasing free stuff.
Admiration lingers but for a while. Yet friendship is ignited the moment the other individual takes to private messaging. But in the heat of political debate, reason takes flight and emotions cloud thought. You can imagine my surprise when, like these ones that cannot grasp sarcasm even if it were chiseled into their skulls, he ran away with one seemingly abusive paragraph. His followers had much fun hurling unprintable insults until I disrupted proceedings by reproducing the satire in full.
When it became apparent that his error had been fueled more by malice than by abrupt failure of comprehension powers, I elected to quietly use the delete button rather than engage in petty back and forth that would strain the most tried friendships. So when I heard that they didn't realize why they had been blocked decades ago, all I did was shake my head from side to side – for 5 seconds flat.
You're atheist and are wont to publicly brand pastors crooked and selfish but you aren't shy to accept their kindness when the occasion presents itself. Aren't you being a special breed of hypocrite? The other fellow says unbelievers should be yabbed for calling Christians deluded, selfish, stupid, retarded, or worse. But of course, let's not yab him for occasionally depending on the kindness of those arrogant bastards.
But of course, when mind boggling hypocrisy gets called out, it's easy to attack six packs built in air conditioned gyms, medical qualifications that aren't worth much in Buhari's Nigeria, proper punctuation and grammar, 'poshed' homes in upscale neighborhoods, and other offenses against street credibility. Like one philosopher once said, when your opinions are found lacking in objectivity and conviction, just say, "I don't argue with things beneath my level!"
How many people can you see in the sub? At least 3 sha…the first name starts from…
Ngwa bye!
Don't forget to share this post, tell your friends about syncityng.com and follow us on IG,Twitter and Facebook : @syncityng
Till I come your way next time, try to be a good somborri!