Warning: Do Not Read This Facebook Sub If You Do Not Have Liver! -#Gidi Tattles 13
The Facebook Week of Subs!
I do not know where to start. These past few days have been hot! Men, I feel like everybody has been waiting for this post. Syncityng is the only blog doing Facebook subs, shades and scandals the right way so I feel there is this pressure to meet the standard we have set!
Enough of blowing trumpet, let's get down to business!
Before we proceed, we need our fans to tell us if we are biased in delivering our SUBmissions on Syncityng.  Okoli Uzor Christine wrote "…And that 'Gidi tattles' is very BIASED!"
Please o, tell us! We are here to serve you. Drop a comment and let us know how we can serve you better. If you have a sub you want us to deliver, please send a mail to syncityng@gmail.com or send me an inbox message on Facebook. The name is Bolaji Yusuf.
Moving on…..
Olufunke Phillips vs Ephey Malo
Olufunke called out Mrs Malo in an open sub post. She was like "It seems these Abuja ladies are jobless o! Madam, go and ask people about me. When you are done, step into Lagos and let's talk. You think I am Yetunde? Enter Lagos, first!"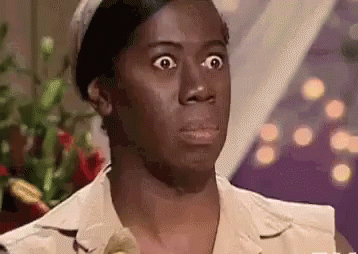 While we were still scratching our heads to know what happened, Yetunde Ogungbesan Enendu dropped a hot post calling Ephey Malo a liar.  ????.
This was a month after Ephey Malo had been dropping lowkey subs on her wall. Mrs Malo kept referrring to 'somebody' who we now know to be Yetty as "the woman I should not have given a second chance to"
Hmmm…
Ephey Malo went on to allude that Yetty was begging her and all that. Well, Yetty don kuku ma talk say "You will pay for all the wickedness and smearing you've done in this life or the next .. Except God is not real."
Madam Malo looked at the post and did 'Tueh! Rabbish! I decide when to react or how to react or even if to react. In this case, my attitude is "wurreva"… and shall remain so. God forbid I give drama queens oxygen to continue to breath on. "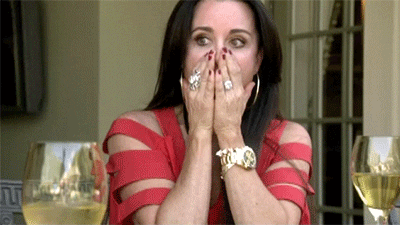 *cues in Yoruba soundtrack*
Aiye le o, ibosi o!…
Atheists vs. Theists…
The I-believe-in-God and the I-don't-belive-in God people were yabbing themselves when Akorita Isaiah asked "Question: Please tell me what problem facing mankind Faith/Prayer has solved?"
Joe Aito, a low key atheist and Baba for the girls made this comment:
"God provided Manna in the wilderness. In the wilderness oh!!
Disease- The sick of the city was brought and laid by the roadside. As Peter's shadow touched them, they were healed.
Unemployment – Jesus has made us fishers of men.
Poverty – Jesus had blessed the poor. They shall see inherit the earth.
War- God has promised to create a New Jerusalem after the rapture. In that New Jerusalem, there can't be war.
Death- Jesus has overcome death and on the last day, we shall also have victory over death.
Jesus has said, come to me all year heavy laden, and I will give you rest. Rest oh!
Akorita, you need the rest that Jesus gives inside your heart.
Pope Itodo, the self-acclaimed palmie drinker admonished likers that didn't get the sarcasm with " Lol. And some of the "likers" won't have enough faith to even help them see it is sarcasm."
One Mr. Okonkwo Ikenna is looking for his sense…
One Mr. Okonkwo Ikenna who is looking for his sense made a senseless comment under Daniel Chukwuma's post.
"Men are superior to women. God made it so, bro. Its not an earthly law. Kick a woman's tommy and see, but kick a mans own."
Abeg…make person hold me make I no fall down with laughter.
Temidayo; Our resident grammar-queen  sacrificed Akorita Isaiah on her altar
Akorita Isaiah was forming sarcasm badoo and over confidence made him write this post
"See, let's tell ourselves the truth!
The Black man can never be equal to the white man. It's impossible!
See, it was a white man that invented Facebook and Google. What did black people invent? Nothing o! Even the ones they managed sef, it was in a white man's country with all their tools and help.
Black people should just be content with Affirmative Action. We know the black man has been oppressed sha, that's why affirmative action is good. But let's not kid ourselves about all this equality talk. It can never happen. That's how the world is. All you people should stop being naive and accept reality"
***
Temidayo came for him, chewed him to pieces, used grammar to pound him into shape and left him bleeding on the Facebook arena.
This was the mortar and pestle she used to pound him:
"Before you people finally destroy sarcasm, may I remind you that for sarcasm or satire to be deemed worthy of its description just as, like any worthwhile joke, it should have a punchline hidden between its lines, so that the apprehensive reader does NOT have to first be friends with the writer is being sarcastic?
If you have to jump on a table at every interval of engagement with your writing to inform your audience that it's sarcasm, then it can only be for 2 reasons:
– Your readers are effectively illiterate. This makes them literary buffoons.
– Your sarcasm is dead on arrival. This means it is a flop. Failed sarcasm is a crime against literature. This makes you a literary buffoon.
If 30 persons who can read above grade school level; have appreciable appreciation for the literary arts and most of whom can appreciate subtle humour read or listen to a 10 -line presentation, and not up to half of them can make up their mind if the piece is sarcasm or not, then it is most likely not sarcasm, i.e it is a Fail and the writer or speaker should take responsibility for the mess in their message."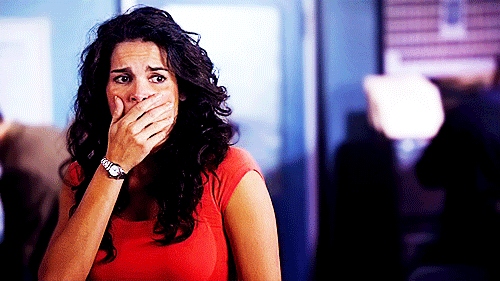 Edakun, epp! Temidayo, bhet why?
Did Grace Mpamaugo shade Nkechi Bianze?
Oh, you people thought that Nkechi's name will not appear, abi? You lie o!
Come close, this one is special amebo. Don't tell Nkechi about this post. This is what went down:
Nkechi made a post and used her second account "Cherry Bianze" to like a  post of hers.  Within a few minutes, Grace Mpamaugo made a post saying:
"You bash people that like/react to their own posts.
But you have two accounts. You always like/react to all your posts with your second account.
Hope you know that Amadioha is sitting on your case!"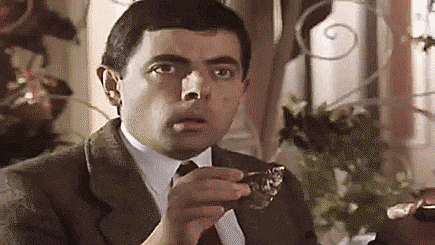 ***
I did not say anything, prix!  Ayam sure it was just a coincidence but I just say make I just let una know. Ayam just an innocent bystander! Don't hate the player, hate the game.
And now…the moment you have all been waiting for…Hymar vs Charles, part 2 and 3!
For the first part of this gist, please see the previous Gidi Tattles where Charles subbed Hymar. Hymar decided to do a counter-sub to the sub he had been subbed!
That is how Hymar decided to combine submachine gun and RPG together to fire Charles Uzor and me o! Haa! Me the messenger?…Abeg, this place na Sparta where dem dey kee messenger ni? Na message I dey deliver before Hymar talk say I be Sub Kingmaker. Ejo o! Na innocent Sub Detector I be.. I no dey do pass myself. .I no get power for fight… All my power is invested in either looking for trouble or landing hot Amebo gist.
This is the long diss track Hymar released for Charles.
"HAMMOCK.
Disclaimer: it looks like a sub, it reads like a sub, but don't be fooled, it is actually a sub.
To further clear your doubts:
Subber: Hymar David
Sub title: Hammok. Or (for those bad at puns) Amok. As in Running (H) a(m)mok.
Sub main recipient : Charles Uzor.
Not-so-innocent bystander: Bolaji Yusuf
Sub reason: A respond to a joke of a sub by Charles that was hyped by Hailer in Chief, Bolaji.
Produced by: Dia Real Dad incorporated.
Directed by: DJ. Dey-Look-Dem-Face-Well-Well.
***
LET US PREY!!!
—
INTRODUCTION
If you are following Bolaji Yusuf's Gidi Tattles on Mystique Syn's syncityng.com , you would come across him forming chief antenna of all subs and shades on Facebook.
Good work. Even if the only place his antenna fit rish na where him buddies dey. Still good work.
Until he decided to make himself the Kingmaker of subs.
Stop right there!
It is eye-roll worthy enough that you make yourself interpreter and SI unit of measuring sub depth( translation: hailing your friends each time they post pillow soft subs) , but when you start giving local vigilantes the title of army colonels….! On top sub wey soft like Kleenex!
Somebody says: A for Apple, B for Boy and you crown him 'Sub machine gun'
Sub haff suffered.
My fren, wee you chut up?
Bolaji, friendship is cool, but I beg you in the mighty name of the almighty Flying Indomie Monster, get your mouth out of their cocks. You are a married man na.
Go find real subs to hail and stop serving half-baked 50 naira cupcakes to your Association of Dickriders. Why cheat them like that? E good?
Charles Uzor used to be my Facebook friend. He was one of those k-leg intellectuals who were pushing and defending Buhari as the best thing then. Of course we argued and debated tire. I actually had some respect for him. For his passion. Even though he was being scammed and using grammar to defend his scammers on top.
When he blocked me one day(He later unblocked me because the missing too much) without any obvious quarrel or argument, I smiled. I no make noise. Because I understood him. Small small him eye dey clear and he was probably afraid I would hound him all over Facebook with I-told-you-so if he dared whine about Buhari. Or if he dared open mouth to talk about how church people no get sense.
You that sense full your head and still follow almajiri dey chant 'Sai Baba' con dey defend am on top no educational qualification plus daft statements like 'I will make naira equal to the dollar', no be jagaban of mumus you be?
Sha, Why am I surprised sef. Him sef na Nepa Bill Sub king. Na hailing hailers crown am. Especially with people like Bolaji, the type that will egg you on to fight in secondary school and after dem don beat buruku commot for your body, e go still dey hype you, Jet Lee. Jet Lee. Na you win abeg.
HAMMOCK.
This will probably me get reported to Azukaberg for punk-battery and assault. So let me make it worth the while.
Charles Uzor thinks he is sharp, so I am going to hit him with a blunt axe. Physician, let's see you heal yourself of blunt force trauma.
Folks, you can call me a hypocrite but this sub is blessed by God. God is a subber, he has given me permission to swallow this Jonah; hook, line, sinker, boots, fisherman, canoe. Destiny! All join.
*belches*
CHARLES, don't be fooled by your hailers, you threw a banger and they called it a bomb. Your skills haven't EVOLVED enough to look me in the eye. Your heart is not vicious enough, yet you threw the first stone. See mind.
You throw small 3-sound knockout my niece fit hold and dem hail you 'Sub machine gun' blah blah. Bro, I fire canons for fun. I play war games with rocket launchers. CHARLES, Wait till you hear my BIG BANG then write a THEORY on it and call it a sub.
Nepa Bill Sub king. You drop your juju wey water don beat and they go ALL HAIL.
Me, when I spray my love potion , what breaks loose is ALL HELL.
You see this tornado, they are free to call it a hurricane. Because even though you have a degree, your sub still never do Freedom. Ma worry sha, Yam go soon complete.
Call me dropout and yet I am dropping you with sub wey wear suit. Sub wey dey beardgang. Sub wey get PhD. Sub wey study abroad. Sub wey still street.
What you got? Oh, 6 pack and akpu obi.
You flash 6 pack on Facebook , but your subs get potbelly with 6 months bulge. Bro, You need keto diet. You need fit fam. Isi akpu.
Small rain and they call you a storm. I am a walking Tornado and I am not even making noise. Ex-Buharist with buyer's remorse.
Even 6 pack, beardgang and made in Cotonou suit for FB profile picture cannot stop you from looking like fufu wey hand don press. You think you are tough because you go to an air conditioned gym. Me I grew up clearing doubts in Ogun, on the streets versus the Eiyes. Wearing padded gloves, white tees and jeans on bouncer jobs in Benin. Ask Joel, ask El Femi . Ask my partner Xtian Warson how many bodies we bagged. Ask two goons at computer village, ask the people who saw our road rage.
Dafuck is a grammar blowing bum?
I would have liked to fuck you up without vaseline but because I am not gay, I will just shove a wardrobe up your ass and leave a hole wide enough for your cocksuckers to shove their dicks in all at once. Multiple orgasms for you. Title hoe.
Fuck with me and even though they call me hymen na your dick go tear.
You think na by 6 pack, forming intellect and grammar? Boy, you have no rep. You are a fraud. I bin think you get sense, but Intellectual wey dey defend Nepa bill, is that one intellectual? Intellectual wey dey defend "I will make naira equal to the dollar, " is that one intellectual?
Your atheist arms are too short to box with this god. I hear you are a Doctor, but you can't treat this sickness, it is just too ill for you. Stage 5 cancer. Maybe prayer is the answer. ??????
Charles, if you like go bake cake. Me, I break bread. I am building a bakery to treat your fuckery. Uzor, Take 5 slices and 2 finishing, sorry, fishes. Goodwill gesture. As a child God, I cannot hate. I got nothing but loaf for you.
Tic toc.
****
Dedication: I want to thank the almighty God and my pastor for the success of this album. If no be dem wey dey try for me ehn. ??????
To God be the glory."
***
A diss track dedicated to God….Hian.
Charles came to the comments section and wrote; "How many times did you mention my name you shriveled co*k?"
Charles  responded to the Sub the next day:
"HAMMOCK POLICE DEPARTMENT,
Hymar Precinct,
Vicious City.
WANTED!
A fake intellectual parading himself all over twitter and Facebook as a detribalised Nigerian, anti IPOB terrorist and shoeless king of subs and satire, yesterday refused to die after sustaining serious bodily harm in our headquarters at Vicious City.
After subjecting him to sustained tantrums and original agbero subs, it was our expectation that he would either die from his injuries or commit suicide. Unfortunately, he managed to escape by the skin of his ugly teeth and ride into the sunset in one of our tired horseless carriages.
Now, pay attention very closely!
This man is armed and extremely dangerous. He once escaped from the loud mouth of a Dropout Shark, and please, don't let his wayo six packs deceive you! He was last seen carrying a Facebook block button and an Awka – made fake submachine gun. One of our senior officers was maimed for life during his riotous escape from gaol. I repeat, do not attempt to engage!
*Gulps antacids and swallows noisily, mutters under stinking breath*
Shall we continue, ladies and gentlemen?
Ehen, the allegations against him are legion, but we shall attempt to enumerate some of the important ones here.
Illegal possession of unlicensed firearms such as wits, sarcasm and Facebook block buttons
Unlawful parading of ill – gotten six packs and akpụ obi.
Terrorism of, and wanton deletion of Facebook friends, chief of police, Mr. Hyena.
Deliberate ploys to fool our nation's most reputable hailers.
Aiding and abetting of 3-sound knockouts!
Possession of waterlogged juju and stolen ojuju calabar.
Illegal use of criminal nickname, "Nepa Bill Sub King".
Criminal use of non – suit wearing subs laden with 9 month potbelly bulge.
Possession of an advanced college degree.
Public discharge of small rains and attempt to steal valuable tornadoes.
Membership of three banned societies: beardgang, Association of Cotonou suit wearers and feminist home breakers.
Resemblance of hand – pressed fufu.
Unauthorised use of air-conditioned gyms.
Unsuccessful attempts to steal padded barn gloves, hoes and farmer jeans in Benin city.
Officers Joel, El Femi, Xtian Warson and two of our goons did an excellent job in twarting the vagabond.
Resisting anal examination with expired Vaseline.
Possession of fake degrees, stolen titles and a rare cock.
Ignorant support for atheist fools, NEPA bill presidents and IPOB victims of police brutality.
Threats to bake tasty cakes and break warm breads.
Inability to resist crushing from damsels and other traitors.
Insensitivity to butt hurt and damaged feelings.
We have circulated his mugshot all over this precinct, both online and offline.
Members of the public are advised to follow him in order to inform our headquarters of his immoral whereabouts. We are offering a brand new danfo to anyone who successfully provides info for his capture."
***
Hymar went to Charles's comments section and wrote:
"In 'Hammock' I predicted that Charles will hear my BIG BANG then go write a THEORY on it and call it a sub.
Look what we have here. A theory of everything I wrote. He even obediently numbered them from 1 to 20 so we can know he has a KG 2 certificate."
**
Smh…When you people are ready to exchange blows, call me.
Oyibo Pepper Nora spits fire all the way from the abroad!
"Wetin dey Pepper Nora for Body on top "The abroad husband dem:
Nigerian men in diaspora. No scratch that .This is not the time to speak grammar. Nigerian men for abroad . Some of you are just wicked and selfish?
Yes ! Some of you green cards or even citizen holders , that will carry yourselves to Nigeria, see an innocent babe with hopes, dreams and aspirations; make the I will marry and bring you abroad promise; and hundred years later after you married her, she is still in Nigeria!
Those of you , that will deliberately dump your wives in Nigeria, that goes home every now and then to impregnate her ,and jejely come back to abroad to continue your 'Yo Menh' lifestyle!
Why?? Because Nigerian women open eyes when they come abroad you said ? Oh please!
It's only an abusive or potential abusive man that is terrified of bringing his wife abroad.
It's only a man who wants to eat his cake and still have it ,a man who wants to be married and still live and act single , that will be terrified of bringing his wife abroad. Brother, abroad is just a location , you are the problem.
How about your children or potential children?Do some of you even consider them when making these selfish decisions? How about the joy of those kids growing up with their father's influence?
Awon Visiting daddy ! Awon "how are you ,what did you eat today and what did you do in school today." five minutes phone call daddies ! That's the type of father you are or plan to be because of your selfishness !
You people will leave these women in Nigeria while you run around with different women there and still expect ? percent fidelity from them. Forgetting that 'that thing wey dey hungry you for abroad , dey hungry those women too for naija.' ?
I don't care what your fears or excuses are, but if you don't have any intention of bringing your wife abroad after marriage, at least tell her from the onset . Don't lie ! Don't deceive her. Some women will be ok with the arrangement while some will say no. At least let her know and enter with her clear eyes .
Just had an inbox conversation with this lady ,whose husband , a citizen for that matter ; promised to bring her over once they are married.
At least that was their premarital agreement ; well nine years and three kids laters , she is still Nigeria living with his mother.
While her husband cheats on her with both home and abroad based girls. Even during those his short trips to see her , he will still cheat on her in naija !
Trust me , she is not the only one .There are millions of women with similar story.
I think I have run out of my what do I do response ! I don tire ! "
***
All the abroad horsebands report here. Come and answer Nora!
A masturbating masturbator came for Vivien Adaeze early this week…
She uploaded a picture of herself with fresh fine face and laps. Na so the masturbating masturbator start to dey spill…
?????
This is the comment he made under her picture:
"Surrounded by bunch of idiots…. Let me advice you Vivien Adaeze …we were classmates at Jonsong int'l meaning ur old enough to be married… From the way u reason, I don't think is possible… Short Kofo is married,yetunde is married,… Mary is married…. Buh ur not…and don't tell me marriage is not ur priority….because u won't be uploading pics of ur laps on facebook advertising urself to men begging them to marry you…. Humble yourself.. This useless friends of urs will never help u.. They just jobless fans…block me after this for all I care… When u in ur early forties without a man then u will humble urself and start going to church…..a good woman shouldnt be arrogant…if u go to church ask ur pastor for advice…. Or ask ur parents for advice….some sensible friends of urs re scared to comment cause they'll be insulted…i don't fear insults especially from wombless men calling themselves ladies… Seek advice from married women and learn…..or u can continue ur equality with men nonsense""

Answer this Temidayo's puzzle and win a trip to see Buhari!
This is the puzzle:
"Any time someone​ cusses out some "haters" in yet one of those ubiquitous Facebook "they hate me cos I'm fabulous" self-strokers, You are there cursing alongside. I mean every damned time.
When the target replies, you are there on the thread too, pledging solidarity with the respondent's viewpoint.
When they baked a cake for someone, you suddenly became a caterer and showed up to speak from opposite sides of your wide mouth, mumbling peace in the open and swearing war in inboxes.
When the "birthday girl" roared back, you arrived with glitzy balloons and ribbons to celebrate.
You should have been named Penelope Pendulum at birth, but we can't blame parents for being optimistic a that their child would turn out to at least be a decent person, can we?
You are a stock fixture in every sub-fest, every shade party has you on invite list. When you are not invited, you grasp at every hem, every coat-tail to tag along to the rave.
If they are subbing feminists, you are there. If the feminists are throwing shades you are there. You are a Facebook feminist, then you are not really a Facebook feminist all at once because you must be in the thick of every clique. You are even either APC or PDP depending on how it rolls up there.
You must say something. You must be heard. You must pursue that dream to make that epic comment to end all epic comments. That comment that will have a thousand likes. You are so committed to this dream, every cell in your dithering body vibrates to the vision of your moment of glory: That day you will be declared the most liked person on Facebook.
I am sure you even have your acceptance speech status update prepared.
Your need, which I frankly am yet flummoxed about is garbed in your usual "I always tell people that…" trash. I knew one just like you. She too needs to be liked so bad she is nearly dead from being dizzied out from all the swinging back and forth around groups.
She took her dog-in-the-manger silliness into Facebook political sphere and went unfriending and blocking political opponents for the sake of her friends, while her wise friends were swinging from political chandeliers in high places to help their future.
The Now is history.
This is my first ever and final statement to you about your psychosis. It is a statement of the scorn I feel for your kind.
I am tired of hearing the things you say about me. I know you will die to know this, but my friend and I who are your usual carrion have never and will never talk about you. No time.
I am proud to swear on the head of my mother and my child that I don't do inbox gossip and I have never talked to anyone about you because truth be told, until I intuited that the intel I got about your tiresome humming of: "People should be nice. All this bitterness is too much o, jare. Women need to bond bla de blah" as as being directed​ at me and a few others, I hardly ever noticed you even though you popped up bright and early on my posts until you began to seethe probably from being ignored or not getting what you thought sufficient attention.
I don't do the usual Facebook fight thing, so I won't be calling you out publicly. You won't be starring in any drama of my making. You and your motley crew are good for that.
Breathe easy dear. I am not of the world you thrive in, so your identity remains between us. This remains between us. I only pity people who are not keen enough to spot a predator with good hair.
I will unfriend you after this post in case you are too dense from living a life of equivocating and lying to yourself about your pathology to not recognise yourself in the lines of this message. I know you don't even recognise how hopeless you are, and that's why I see you around "wowing" at talk about not divulging privacies.
Not content to be a caterer, a feminist, an anti-Feminist, a GEJite, a PMBite, you now want to go becoming an ambulance too? Since we are doing inanimate, perhaps you could be persuaded to die while at it, so you can finally rest…or get that 1,000 likes of your fondest dreams?
You, Human Adrift are really are so sick, you do not even know you are sick.
My condolences."
***
Clues:  Caterer,"wowing like ambulance", most liked on Facebook, women need to bond, inbox gossip, feminist, good hair, anti-Feminist.
Decode this puzzle and win that trip! I am waiting for your answer in the comments section.
***
Don't forget to share this post and follow @syncityng on Facebook, IG and Twitter. If you gat hot sub for me to deliver, send a mail to syncityng@gmail.com.
SHARE!