Hello Synners!
In all my years as a self-acclaimed, experienced  and certified "antenna" expert, I must admit that this gist is the ejanla of them all…Infact, I expect a Presidential call after this report from you-know-who. It doesn't matter if he is back, he can use land line.
Now, to the aproko at hand
*rubs hands in glee*
The Weekend took off with a bang..literally!
*cues in Timaya's Bang Bang*
Not the banging of Omega Fire Ministry o! We will get to that one later.
The real bang: The love-hate relationship between the Super "C's"…
Remember that Chi-Chi Nnani gist I told you guys in Episode 8? About the "public policy misyarn" with Barrister Chisom and some other people? (Lastma, go and read it!) Ehen! She is still smarting from the showdown that was swift but deadly on Darren's wall. After blocking Chisom, Charles and Enwongo Cleopas(Yes, you read the last name right. Enwongo was blocked for spectating on the wrong post. See what amebo has caused this girl now!)
This is the post Chi-Chi wrote:
"A valuable nugget my sister gave me -don't argue with something that's way below your level, just because you're on social media. You don't just have a brand; you ARE a brand. They're nothing, even on 'mere' social media. People recognize your name, even the nickname. And you're going to try and kick it with a thing that's waaaaay below your level? Stop consorting with individuals who are beneath you; that's what encourages insult. Use your block button instead.
My sister is one of the smartest people in the world."time ???)."
***
Who has this sub now? Charles Uzor, Chisom? The owners of this sub should come and pack it, prix!
The part 2 of the gist…
One of the blocked persons is the one and only grammarian, satirist and Lord of Sarcasm, Charles Uzor himself! This walking dictionary and six-packed doctor is a killer when it comes to words. When the lord wants to kill you with grammar, he will push you to sub Charles. Na so Charles give am hot reply:
"Dear Chi-chi Nnani, it is my understanding that it is not your fashion to engage lesser mortals like us in an argument on issues that bother on the social and the political. Your reputation as an intelligent, wealthy, accomplished upper – class woman preceded you the day you questioned a young lawyer's qualifications because she dared to use the disgusting term, "public policy", to describe the un-enforceability of a certain kind of contract.
For the avoidance of doubt, dear Queen of the Real World who has moved so many mountains, I do not recall anyone inviting you to a debate, not to speak of the one that was beneath you. You saw it fit to counter someone else's views, and you did so by vomiting ad hominems in a disrespectful, disagreeable manner. You asked and I quote, "public policy kwa?", and sadder still, you have failed to examine your own rusty law books to verify the absurdity of your own behaviour.
I failed out of medical school, made 7 F9s in WAEC, chased errant bus drivers at Obiagu and so much more. Losing is my specialty. Honest people own their flaws. I have owned and patented mine. I think you should own yours too. Don't jump into arguments on those one – in – a million occasions when facts suddenly mean absolutely nothing to you. Hey, I was wrong. Who said you couldn't learn a thing or two from earthlings? Just have a godamn laugh. Now tell me the honest truth. How difficult was that? You didn't lose your social class now, did you?"
***
*insert The Finisher sound track here*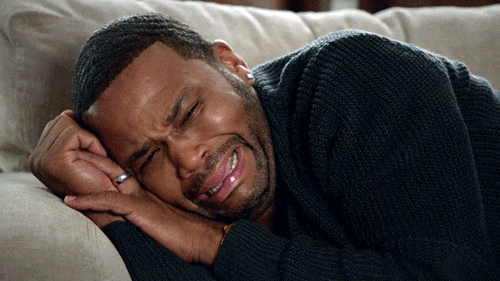 Several long hours later(talking of days o) Chi-Chi made a post saying:
"I'm noticing an influx of friend requests and follows. I haven't done anything unusual, as far as I know.
Apart from those unfortunate, jobless, trashy children trapped in adult bodies whining all over the place about how Chi-Chi Nnani blocked them (like I seized their oxygen), has anything else mentioned my name?"
***
But Aunty….no forget this ya sub whey Charles give you o! "
E be like say this action feem never finish. Stay tuned.
Talking of story whey no dey finish at the moment….
Apostle Suleiman and Omega Sexual errrm… Fire Ministries banger!
Ignore the banger…It's not what you think…maybe it is, sha.
First things first. Go and read up the previous Gidi Tattles to get the previous gist on the Apostle. That said, remember that 24hr threat about wrath of God raining down on El-rufai? No be the same El-rufai MystiqueSyn say she see for Social Media Week? He gave the same 24 hour deadline to Stephanie Otobo.
Facebook user Nehizena Ogunrobo asked " Is Stephanie Otobo dead ? Has she run mad or has she started confessing that her allegations against Suleiman no be true?
Our apostle gave her 24 hours to face the wrath of God unless he's not a servant of God.
So since 24 hours don pass, can anybody tell us what this means in relation to the statement and deadline he gave? 100 marks.
Licking licker…
Stephanie Otobo has accused the prophet of being a licking licker. "He licks me from my head to toes!"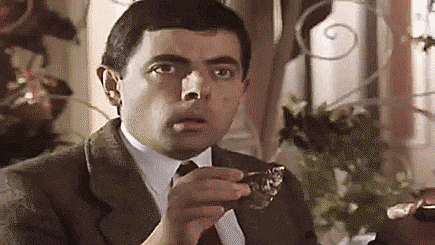 The girl vividly described the sexual performance of the apostle and even his preferred sex position. I think this is where we expect Mrs Suleiman to come out and dispute the submission of this girl by telling us if the girl's vivid description of the Apostle's John Thomas is wrong.
Allegedly, it is not the only Apostle's holy rod that gets funky in Omega Fire Ministries. Victor Bamidele, the Pastor of another branch was called out by Agbala Nwanyi on her Facebook post with details to his escapades. The post had the full modus operandi on how the "fire" ministration happens. How many of us remember that MystiqueSyn invited Agbala Nwanyi to her radio show last year but she didn't show up? Anways, this is the post she made:
"Check out Pastor Victor Bamidele. He has a picture of his wife and him on his profile. Another end time Pastor. He runs the Abuja branch of Apostle Suleiman's ministry. I know that one like I know any person. Jesus! A fucking womanizer. He schooled in UNIMAID and he did exploits there. His wife Philomena acts like a silly zombified creature. He arranges and sleeps with girls in hotels very close to his house. If I'm lying may my future never be bright. ????"
Another update read  "I will say this one time. APOSTLE JOHNSON SULEIMAN IS A SCAM. A FAKE PASTOR. I HAVE MET HIM ONE ON ONE."
***
Errm…the truth is that Agbala Nwanyi is an extremely beautiful lady. I totally love and adore her(and she knows) but one question:  Did Apostle offer to lick your plate? I need to adjust my anger meter very well. I have been laughing upandan  but e be like say I go soon change am for am!
P:S: Agbala Nwanyi has deactivated her Facebook account.
Queen of the Coast a.k.a Mami Wota fights with children of the world
Chioma Amaryllis Ahaghotu a.k.a Queen of the coast called out someone. Trust me, I went to the marine kingdom to fetch this gist. Here is the post:
"One goat wanted to yab his mother who he mistook for me and I kid you not. These were his words more or less: Chioma Amaryllis…. Fine you no fine. Money you no get. Intelligence you no get. The moron even said I couldn't even afford used human hair weave! That was the diss oh. N*gga thought he was dropping bars too. So in true form, I went to the post, liked the post, showered him with enough insults to reach his grandchildren. Then blocked him.
Why the 'shade' you ask? I deleted him from my list and blocked his inbox messages cause he was stalking me regularly, writing epistles of how he was a fan of the Amaryllis. I deleted him yesterday and the little cunt went to his wall to write his "ode" to me. Like 2 or 3 times. He tagged one Aunty Gwe Gwe, you know because a walk in the  Facebook "shade" ain't pathetic enough till you add reinforcements. I found it amusing.
I hope he appreciated the lies I gave him. A couple of his followers are now following me too. Guess my ugly, dumb, poverty stricken life wasn't such a turnoff after all.
Why am I writing this. Shades and subs are irrelevant to me. Facebook dramas do not interest or move me. I have been on Facebook since 2004 (this is my second facebook page) that is over a decade. I have seen it all. I have been a problem ever since I was born. This sharp mouth is not for show, this is how I am wired! Punchlines and sarcasm is part of me. I can't change that. I won't change that. I took on an entire organization singlehandedly and had them shaking in their boots, I am not your average chick, and that is not a boast. A post or two by a disgruntled stalker fan sounds like a love song to me. "
***
Do you know who Aunty Gwe Gwe is? Remember #TheBlockList in Gidi Tattles 1? Exactly!  Aunty Gwe Gwe is Madam Lopex Morrissa Escandell!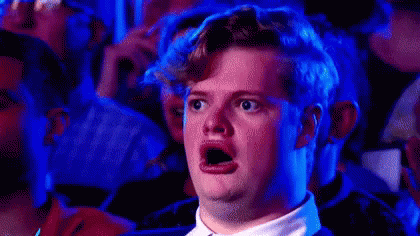 What went down in the Marine Kingdom's comment section…
Chioma's comment section was lit. One commenter said: "The dude is a man-child seeking for attention. He seems to have lots of "loved ones" around Zuckerville. Another commenter also dropped "Recently, he writes for one woman like that, subs for her, calling out all her real and perceived enemies. All updates on her wall are his, because she cannot communicate in good English like that."
Let me give you small expo. Come close…
The guy in question is Ivan White-eagle abi wetin be him name.
Pls, don't comman ask me the woman the commenter was referring to. Let me keep sipping my zobo.
Instagram gist: From the stables of Daniella Okeke productions
Rush over to this handle : @daniellaokeke1. You see that Mercedes Benz packed beside that fake actress with tray-pan yansh? That Benz is not for her at all. Daniella Okeke, the only Nollywood actress who has built her career with just two waka pass roles was outed as an ex-girlfriend of Apostle Suleiman. Apparently, the Benz she has been posing with on Instagram has the Apostle's Name on it. The Lagos State plate number was traced and the Benz was registered in the Apostle's name,
Na so Chi-Chi kuku sub all the slay queens too. Read this:
"Shout out to the slay queens getting so excited when a man gives them the ? to a ? that they go onto display on Instagram, without checking the paperwork. Aunty, that is a loan. It's not your property."
***
There are some people saying that Suleiman is being  blackmailed by the government. Bros, Pastor Bakare, a foremost critic of most govt has never been accused of adultery before!
Glorified Secondary School, Madonna finally makes a trending debut on social media
We have finally noticed Madonna students. This must be a defining moment in their lives. Wow.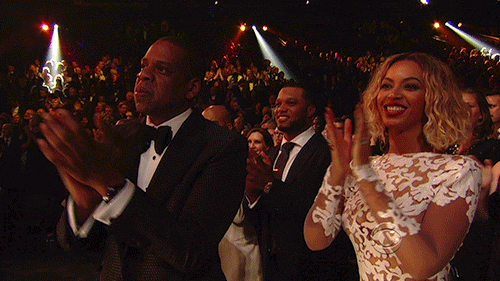 This hashtag finally trended during the weekend : #isThatOneaMadonnaStudent. Madonna students decided to make noise over the weekend as well. Chill-less Nigerians were not having any of it. Even Linda Ikeji joined the whole parade.
Linda why?
Ot'mah Cindy was not smiling at all. She called them "glorified senior primary school"
Rumour has it that it wasn't only doing them the noise making. Uniben, Futo and  Ebonyi state uni??(what is "a EBSU"?) joined them in making noise as well. ???.
Nevertheless…
A Madonnite took it personal when she commented
"Kikikiki. I laugh in German. Madonnites, see what you have caused. They want to join in the fun but too dry. Great?? Madonna"
Breaking News! Nkechi drops bomb on Charles!
Time: 11:52am Date: 13th March 2017. Venue: Nkechi Bianze's wall.
This one is very fresh. Very very fresh!
Nkechi just subbed someone on her wall.
No need to narrate the sub. I just want you to know that Charles Uzor is the recipient of the sub. Nkechi must have heard of the post that triggered the Sub Machine between Charles and Chi-Chi. Remember that these two have been giving and receiving for the past few days? Nkechi perhaps realized that Charles was shooting at Chi-chi  because of smoking hot Chisom. Nkechi said that Charles is doing battle with Chi-Chi because she and Chisom dey quarrel.
Well…me I like that kain primary school fight, sha and I can depend on Charles anytime to defend me when someone comman do anyhow with me.
For those that don't know what went down in December, that was the moment Charles became Savage AF instead of subtly savage.
Don't miss this one! Share this post fest and drop your comments…I'm coming. Let me go and get more amebo for you.
Follow on FB, IG and Twitter: @Syncityng