Psssst! Synners, get in here! We have a celebrity in our midst. Please "epp" me to welcome Nene Leakes! She'll be assisting me today. Let's get started!
This Kemen issue never finish…
There is nothing I will not see on Facebook. A woman(a lawyer for that matter) decided to take leave of her brain(senses and a few other organs) on the Kemen issue. Facebook people did not let her off easily.
The woman's name is Uzzy Akabz and this is what she wrote "Don't come and be telling me a sexual harassment victim should be protected and shit! The bitch enjoyed it!"
One minute silence for the brain that died too soon.
Hian! Trust Nigerian Facebookers. Those that attacked her eh… Well, the Uzzy first carry chest high thinking say she fit defend herself from the onslaught of negative reactions. Lol…As water pass garri, Madam Uzzy start to dey delete dissenting comments. When the heat became too hot, she started blocking people. I just kuku ma give my sef brain because I had something to comman tell Synners. I carry zobo and popcorn dey watch drama.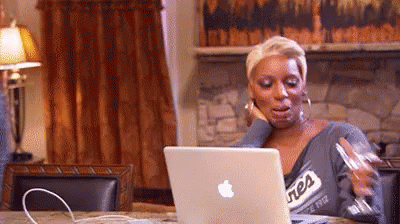 Na him madam just kukuma say enough is enough. She closed down the comment section when the public wahala too much.
Kizito opens the ynash of some 2-faced Nigerian Facebookers…
That is how Kizito went to purposely open the ynash of some people in this harsh economy. Kizito, bhet why? Many people who called Kemen the devil on the issue of consent were publicly disgraced by Kizito Onyebule. He dug up one old post on consent and the issue of sleep. Sometime ago, a discussion initiated by Kizito on the issue of consent and sleeping people was raised. Many people said that silence is acceptance. This includes many of those people calling for Kemen's head today. Kizito reminded them of their double standards and hypocrisy. The very evil Kizito  dug out all the screenshots  and one by one, they came on the post  to come and stutter. One commenter even said "That's how a girl will pretend to be sleeping and you will attempt to remove her panties and she will still be sleeping but will slightly raise her hips to make it easy for you. The show will start and she will be as wet as hurricane.. Wetin happen? lol. Shey my something burst water line inside? Lol"
Nigerians una see una life on the outside?  The same people have been calling for Kemen's head o! Mshew!
Even Chief Synner, MystiqueSyn, made a comment on the post. She was like " Doubled faced Nigerian Facebookers" I couldn't agree more. Madam MystiqueSyn, which day your gist go enter my hand?
Mrs Emem gives low-key sub…
Emem Alexandra Akpan-Nya made post that looks like a sub but she claims "It is definitely not a sub. Izz hann hadvise. ☕". Kizito and Akorita disagreed. This is the post :
"If you keep having issues with people around you ALL THE TIME, they are probably not the problem. You are. Being a rebellious loner can feel satisfying but the truth is, man is a social animal. Such an attitude can take a toll on finances, education, relationships, career…. almost everything. You're not a lone wolf. You have to interact to 'survive'. You must be able to achieve some level of successful interaction to actually live, and not just be alive.
So, do you want to get on well with people? Do you want to stop feeling like a social misfit, a person who can't seem to keep friends and always happens to say the wrong thing at the wrong time?
.I'm no expert, but I'll give you one tip that works for me. Don't just assume everyone likes what you do, prefers the option you do or believes in what you hold sacred. Don't think they SHOULD either,so long as they aren't hurting you or someone else. In every discussion or interaction, try to remember the other person is different. EXPECT strangers to be different.
Then, respect that.
Life is not sponsored by AIRTEL. It's not all about you.
Good morning. ☕"
If you ask me, that is a sub. Fresh, hot, sub! Emem, how far?
Nevertheless, "respondees" started claiming their sub in peace. First sub claimer was  "Aidee Erhime". Well, with a pretty face, everything can always be about you. 😀
But I know that deep down, that sub is not for her. E.M.E.M! Confess!
Obinna Aligwekwe joins bad gang?
Obinna Aligwekwe made a post on the marvels about the Earth. He got mischief makers in the comment section instead of the usual political mischief makers. One basically reported the doctor to his mother! People are wicked o! You reported a man? Person papa? Man wey no dey Nigeria? You reported an adult with kids to his mother?
Please hold me let me faint.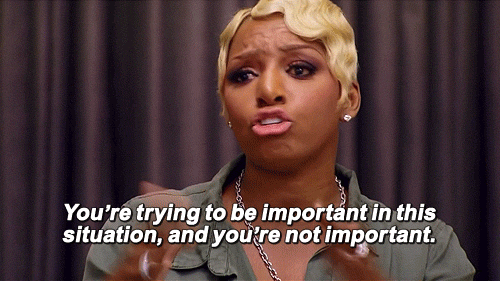 The reporter was like "Mama Obinna. Your son no believe in God"  Nigerians why are laidis, sef? Una aproko no dey sabi limit ni. SMH. The doc took it in stride though…
The tori never finish…
As I was minding my business na him someone for another place kukuma sub Atheists.
"I think all self-acclaiming atheists, followers and foes should consider proverbs 26:11 since they are still inline with storied activities in the Bible and cannot think without it. It says something about dogs and vomits and stuff. ? Contemplate on it for some time with an open mind. Maybe it will help you grow up a bit or transcend your current thought module. It is important even for others who are also fixated and sympathize with an idealism for too long. If I don't take care of you, who will?"
Who is this one? Yimnu!
Make una leave me oh….Atheists should kuku just jejeli pack their sub and go home.
Facebook Wordsmith,Temidayo goes spiritual on the case of Arsenal after Facebookers publicly mock her
Nigerian Facebookers really had a field day tagging Temidayo when 4th F.C publicly humiliated her. The club, which has been known to suffer a history of abiku lived up to its history by suffering defeat in its last match. English aside, when last did Football have 10-2 as a score? Bhet why?
Temidayo had to table the case before her god with this Bible passage:
"Micah 7:8
"Our enemies have no reason to gloat over us. We have fallen, but we will rise again. We are in darkness now, but the Lord will give us light." ~ Temidayo Ahanmisi"
??????
That's it for today! Don't forget to drop a comment, share this article and tell everyone about syncityng.com.
If you have any gist you want me to report, send a mail to syncityng@gmail.com
Till the next aproko brings me here, follow @syncityng on FB, IG  and Twitter! Later!