Your phone beeps.
You receive a call. You are probably in the middle of something but you think it's just another call from your mom or the network provider. It is Chisom, Sommy for short. The friend that never became a boyfriend. The one who introduced you to his mother when he was twenty and you, a decade older with a petite frame. You wonder why he is calling on a Sunday afternoon after a two-year silence
"Nneka, Nne, my mother is dead", he says in short bursts. He is tearful, almost disbelieving of his words.
When the news of the demise of a loved one hits your ears, you laugh in denial. It was what I did with Sommy still on the other end of the line. Laughter; starting low, from the belly in short abrupt bursts and then welling up, spilling out in  chuckles of denial and disbelief.
In rapid succession, you question the sanity of the bringer of such news, and if he or she thinks you stupid enough to fall for such a  lie. You give your system a moment to  process the weight of the  information it has been fed and then you say-
"It's a lie". Those are the exact words that escape your mouth. A mouth that has become too dry with not nearly enough spittle to chew the upsetting news. It has to be a lie, you think. Those who are larger than life do not die. Do they? Surely death would provide some kind of warning? Something dramatic, like headaches the night before, some white garment strokes of the cane in the dream, cholera; a result of the unsanitory boreholes and waste disposal facilities that characterize Lagos compounds,  or something as common as a surgery gone wrong in a Nepa-less Nigerian hospital.
"It's not true" you say again. In this case, Sommy is at the other end of the line crying softly. At this point, you remember religion and what ever god you serve. If , perchance you were Christian, you would forge through the maelstrom of emotions and rack your head for a portion- any portion of the Bible that assured you that a woman as prayerful and loving as Sommy's mom was assured everlasting life.
If you were perchance Muslim, your disparaged mind would dart  in and out of the Quran's pages to find a logical explanation for the necessity of death. A mother who accommodates a much older woman who toys with her young son heart should be too good to die, bah?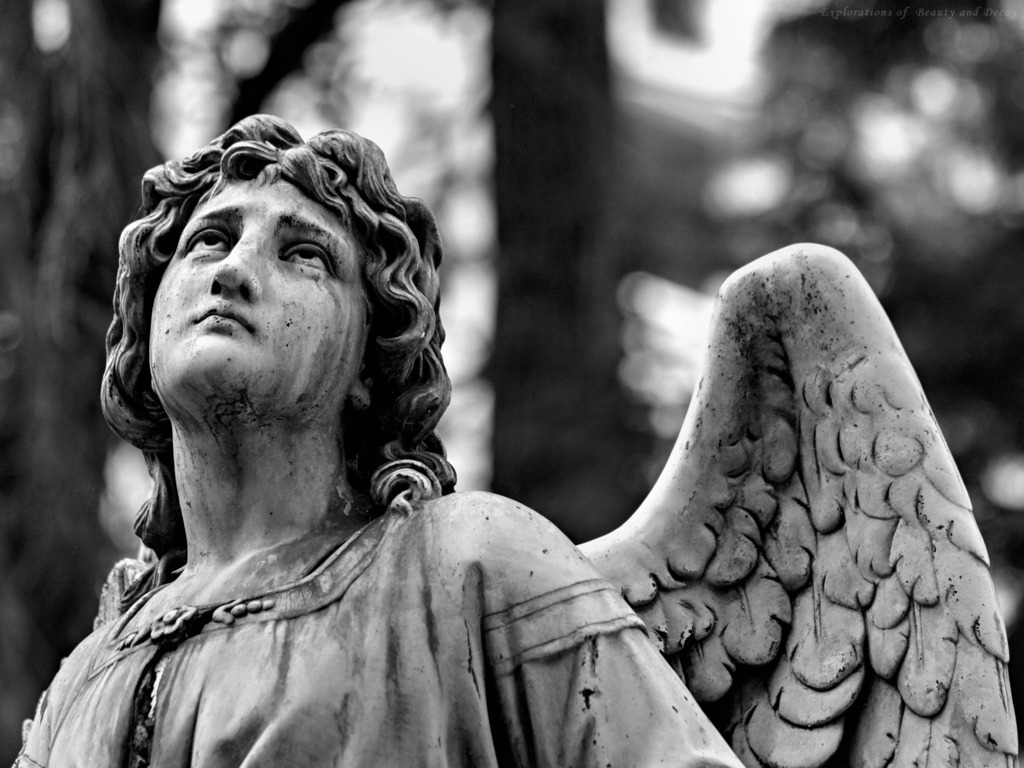 Sommy is at the other end of the line, you think. "Hello", you say, trying to get his attention again. When you hear a faint "I'm here", you ask: "What happened?" By now, your body has accepted slowly the reality that the information might be true. Then you ask to have a clearer understanding and perhaps to know what went wrong that light was snuffed out of a candle much too soon. Just two days after your…
"She had an accident", you hear from the other end. Sommy is crying now. Deep torrents, you hear. His sobs are like growls, sad like a wounded dog and loud like the last breaths of man dying of tuberculosis. "I have been strong but I can't hold it any longer. My mother is gone. She left when she was supposed to enjoy the fruits of her labor. Nne, my mother is gone. She suddenly became happier two months ago…There was a spring in her step…"
At this point, you let out a wail like those paid to cry at a Ghanian funeral. Mrs Arinze is dead? The woman you spoke with on the phone two months ago…
"…Sommy told me you are having problems selling some goods. I'm sorry to hear that.  Send me some. I'll help you sell it. He talks so much about you…"
"Thank you, ma. Sommy is a good friend".
"But you do not love him the way he does you…"
A pause.
"No, Sommy can never be more than a friend."
Another pause. This time from the other end.
"Let him know. He needs to have his heart broken so that he can start healing. No need postponing the obvious. Thank you for being honest with me. Let me pray for you… I must check up on you some other time…"
You are jarred back to reality by Sammy's voice at the other end. "Nneka, are you there?" You hit the red button,  curl into yourself and release guttural sobs strong enough to make you weak.
******
At her funeral, you do not sit with family. You had taken the night bus and arrived at her hometown at first light. No one knows you are here but the deceased. You imagine she is now a spirit, watching you with metaphysical eyes. You sit at the corner of the chapel staring at people in different colourful asoebi, hugging lost cousins and new acquaintances in black shades.
The service starts thirty minutes after the specified time. One must wait for those in black jeeps and noisy sirens to get a reserved seat. You sit quietly. You are there but you are not there. You sing along but your lips are not really moving. You observe the bows and stands and sits but your spirit is heavy, like a log of wood, distracted and staring into space. You watch everyone trying to cry more than the family. There is the woman to the right who will not stop talking, and the man to the left who will not stop saying hmmmm and nodding his head like a lizard.
The choir is singing but you do not hear. You are watching the lips of the a fat woman being consoled by a group of five. She says "Nwa m o!" repeatedly. Sommy is in front trying to hold back tears. His veins are pronounced on his neck so it means he does not want to cry. Someone must have told him to be a man.
The tributes start to pour in. You hear so many good things about Mrs Arinze that tears run in rivulets down your cheeks without permission. They say she was a good woman. Prayerful. Kind. Peaceful. Accommodating. Easy to please. She was. Indeed, she was.
It is time to see the corpse. You decide if you want to see the body one last time. Your spirit says no. Your body says yes. Yes wins. You wait for the family to go first; remember, you are not family. After a few minutes, the line dwindles as though they had barely glanced at the corpse. Sommy spends the longest time. On his return, his eyes are red but his cheeks are dry. You wait till he passes and you slip in. Nobody notices you.
With measured steps, you walk to the coffin. She is dressed in white lace. Ashy skin; bloated, dry despite the make-up. Dead. You confirm it. Dead. Two small blobs of cotton wool in the nostrils. The way Nollywood does it.
You let the tears fall for a woman who loved and who you loved. You wait for the 11th hour miracle, for her eyes to twitch or her hands to move; nothing happens. You bid her adieu and slip quietly away.
by @mystiquesynn