Welcome to Music Reviews with Dr. Alams!
As a recording artiste and songwriter at Ala Africa music, I found out that while doing music was what I excelled at, I had a flair for music reviews too. Here's a review on Olamide's latest album.
Olamide dropped his 6th studio album, 'The Glory' on 26th December, 2016. Was it highly anticipated? Yes and No. Yes, because his fans were waiting to see if he will continue his consistent streak of dropping an album every year. No, because a yearly album from Olamide was tradition. 'The Glory' was another testament to the fact that Olamide is a rare breed, an artist whose fidelity to his craft is second to none.
Within two weeks of its release, 'The Glory' debuted on the Billboard World Album Chart at No. 6, a landmark achievement for an indigenous rapper. The positive reception the album is enjoying is proof that Olamide's music is breaking into new markets and gaining new listeners.
'The Glory' like many rap albums that dropped in 2016 followed a trend, a trend made popular by Drake: rappers sing, sometimes more than they rap. Hip-hop and pop are fused into an indistinguishable, delicious whole.
Most songs on the 16-track album were produced by Pheelz. His genius and unique vocal samples made listening to the album a memorable experience. Shizzi, Major Bangz, H.O.D., 2Kris and Young Jonn produced a song each and they all delivered.
The album was heralded by the hit single 'Who You Epp?'. The remix of the song featuring Wande Coal and Phyno made it to the album. As usual, there were few collaborations. Notably missing are Olamide's YBNL protégés Lil Kesh, Viktoh and Adekunle Gold. Usual suspects Phyno and Burna Boy came through in 'Sons of Anarchy', easily one of the stand-out songs in the album. Burna Boy's resurgence continued in 'Omo Wobe Anthem', the craziest song in the album, as he delivered a memorable verse that brings to mind the early days of his career. 'Be Mine', a mid-tempo love song is also one of the gems in this album.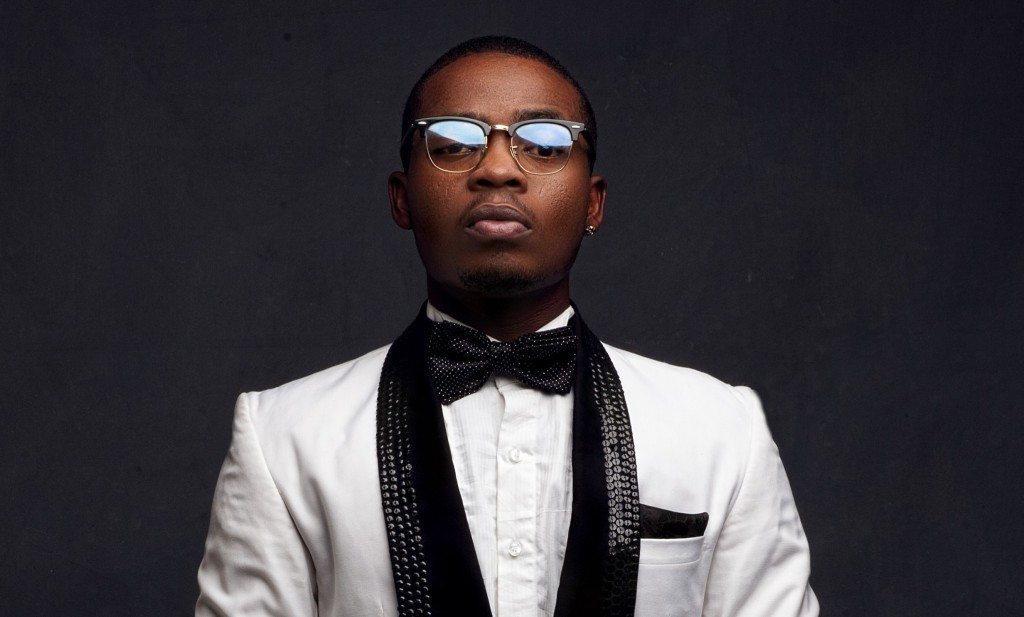 In 'Oluwa loni Glory', Olamide inadvertently reveals what has kept him in the spotlight since 2010: he sees himself as an underdog. He sings "because we came from the bottom, no matter what we do, they will never respect us. This industry hates us…" This revelation may explain the tantrums he threw at the Headies early that year. It also explains why he is perennially working hard, to prove naysayers wrong. He commits a grammatical gaffe on the song, "…history will go down the lane…" but who grammar epp? 'Owo Blow' shows the rapper in his finest form, rapping effortlessly on a memorable beat, talking about money and how it can't buy class.
'Pepper Dem Gang' featuring YBNL new act Davolee, is a nice song, almost ruined by Olamide's line in describing a female love interest, "you be Aaliyah, because you fly die…" A lot of persons may see this in poor taste as it makes light of the American singer's tragic death in an airplane crash in 2001. But Olamide has his creative license. How he chooses to use it is his prerogative.
'Grind ft. Sosick' is a hustler's anthem. Olamide leaves a memorable line, "I fit trek go anywhere…" and in 'Letter to Milli' he advises his son, "Be a soldier. Build yourself. Respect everybody but fear nobody." 'Underground ft. Akuchi' toes a similar line too, this time dedicated to 'boys hustling with laptops on the street.' 'Journey of a Thousand Miles' brings to mind Kanye West's 'Ultralight Beam' but lacks the choir effect of the latter.
'2Baba Zone', the album's bonus track, is a classic. Olamide sings in 2Baba's lingo and I think a remix of the song with 2Baba will be explosive.
Given the friendship between Olamide and his fellow indigenous rapper from the East, Phyno, who dropped his 2nd studio album 'The Playmaker' in November, many rap lovers will place both albums side-by-side for comparison. While 'The Glory' lacks explosive hits in the mould of 'Fada Fada' and 'Connect', it holds its own in possessing just as many lovely tracks. It is a complete work of art that dazzles in its depth and attention to fine details with regards to sound. Both albums also contain songs in which the rappers actually rapped, as if to prove a point that they're still at the top of their game.
In all, Olamide served us a whole meal in 'The Glory' and in my opinion, it is his best album yet. The implication of this daring offering is far-reaching. The album is a warning shot from a veteran who does not tire in recreating himself and adapting to the times. Suffice it to say that for Baddo, the best is yet to come.
He is determined to force the world to listen.
Do you agree with my assessment? Drop a comment!