Yesterday, a story broke out on Facebook.
The summary of the whole thing was that a lady's Facebook account was taken over by her supposed Fiancee.
According to the story, the lady broke up with the guy and the guy got angry, took over her Facebook account, posted she was a prostitute and threatened to release her nudes.
Both of them met barely two months ago, and had already done their introduction.
The girl stated that immediately after the introduction, the guy changed. Told her to stop her activities on Social Media, change her phone number, and other things insecure lovers tell the other to do.
She said he became domineering and possessive. She decided she couldn't continue with the relationship because of his attitude so she broke up with him. And because of the breakup, the guy decided to make her life miserable.
Note- Now, my people, sometimes, when a story is told, we should resist the urge to abuse others when they insist on hearing the other side of the story. When the story broke yesterday, the guy was insulted to the last. A petition was even written against him. The account was reported to Facebook Administration. People called him all sorts of names, swore at it, and even threatened him. The lady was a victim, a victim of circumstance. The man was a monster.
Today, the guy gave his own side of the story.
He met the lady November last year through a third party. He was looking for a wife and was not ready to beat around the Bush. They chatted for sometime, and the guy promised to come to Nigeria for their introduction. I think the guy is based in Malaysia. The guy kept to his promise and came for the introduction which they did in January.
The twenty one year old lady, is into pageants on Social Media. She likes participating in Pageants, Modelling and other Paparazzi. This is the life she is used to. A life she was known for before the guy came Into her life. And she is not only young, but beautiful.
The guy on the other hand, is one you can conveniently call 'Omata'. I saw his picture and I knew immediately the kind of mentality he has. The kind of mindset he has. The kind of guy that does not expect his wife to be seen or heard in public. Or speak when the husband is speaking. The kind of guy that would order his wife to sit at home, the one that can starve his wife for speaking up at him.. The same thing I am sure the lady would have noticed and overlooked.
Well, this lady overlooked the fact that the guy may be 'Raw', 'Uncouth', 'Archaic', or 'Ghetto'.
She agreed to marry him. She even agreed to stop her social media activities. She agreed to be silent on Facebook. She agreed to mortgage herself for a pot of porridge.
Well, she got a lot of porridge for agreeing to be a future submissive wife. According to the man, he promised her an Iphone 7 if she stopped her pageants and Social Media activities. According to her, she didn't beg for it, the guy gave her out of his freewill.
Well, the guy gave her N500,000 to buy the IPhone 7. He also gave her another N500,000 for her to buy things for their introduction. After the introduction, she told the guy he would be the one to be paying her school fees, afterall, they were more or less husband and wife. The guy agreed and gave her N200,000 for the school fees. Plus other financial gifts he gave her.
In the guys mind, he already had a bride for hire… Oops, a Bride.
It was then a shocker to him when the lady suddenly woke one day to say she was no more interested in the relationship. He felt betrayed and decided to take the drastic action he took.
Let me speak to the guy first.
Brother, I understand how you feel. This was betrayal, no matter how we try to colour it.
But, come o. How old are you? From your picture I saw, you are not less than 40. You went for a 21years old lady wey don tear eye, use money woo her and you expect all to be well? I am sure there are a lot of mature ladies that would value, love and cherish you for who you are, but you were looking for 'fresh' blood. I am sure there is a woman out there calling you her man without knowing you had sneaked to do introduction before yawa come gas. She may have later seen your wedding pictures and cried her eyes out.
Brother, next time, make you cut your cloth according to your size. No be everything wey dey glitter na hin be gold. No be every time man suppose use money pursue woman. Win a woman's heart without money, let her genuinely love you for who you are first.
I like the fact that you told her what you wanted from the beginning. You told her you are authoritative, you cannot bear to see her display her hot legs on one stupid red carpet, to the excitement of some raunchy men. You told her your terms and conditions and she agreed o. And suddenly she is changing her mind? For what na? I understand your plight brother. Sorry you hear?
Next time, play smart. Put your eyes where they belong. Abeg forgive her. Who knows, this may be the opportunity for you to get the kind of wife perfect for you. And abeg, improve on your dressing. Your dress sense is nothing to write home about. Stop doing colour matching when it doesn't suit you. Who knows, maybe that was one of the reason the babe ran.
Now to the lady
Shebi when we dey tell una say everything is not about money una no dey hear? Na so this guy for just pretend like say him accept the breakup, use anger eliminate you to prove say no woman fit use and dump am. And nobody go know wetin happen to you. He may have pretended to accept your way of life and after marriage, eve,ry thing go change. Then we would start seeing your story on people's walls tagged ' stories from my inbox' .
He may have even poured acid on you and disfigured you. That modelling you so love may now be a thing of the past. Someone that can use the facebook password you gave him to shame you in that way, can go to any length to seek revenge. You are lucky you put any shame behind you and opened up. The outcry from the facebook community is what made him soft pedal. You even sent him your nudes? In less that two months? Nawa for you. You are not innocent yourself, neither are you decent.
I wonder what the craze with nudes is. Who even takes the nudes for you people? Ok you take it as a selfie? Everywhere nudes, nudes, and you ladies never learn.
You desperately sent him your nudes, to show you have all it takes. He desperately gave you money to prove he has all it takes. Both of you are the same and deserve each other.
I heard you had sex with him so you do not owe him. My dear, do not deceive yourself. If you want to sell your body, he knows the price and he would pay you for that. He knows what to pay you. Some prostitutes do not even make up to N500,000 in a year. A man that gives you that much is the man that is ready to marry you, a money miss road politician, a man you work for and gains from your business transactions, a man you have known for years and can do anything for you without any strings attached, a genuine philanthropist, your father, your brother, or a ritualist.
I understand that you decided to call it off before it is too late, which may be a wise decision on your part. But also understand that when you choose to beat a child, you do not choose how he cries.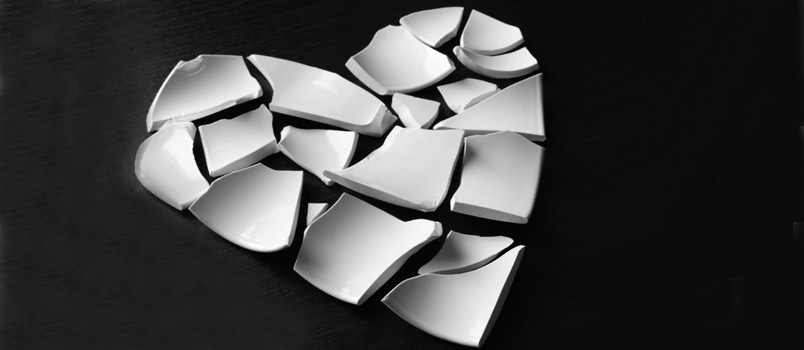 You are not innocent in all of this. You tried to play a fast one. You had the mind to collect such amount from him. You suddenly felt he was your sponsor in school. You were looking to live life on the fast lane. Beautiful human hair, the latest phones, nice clothes, shoes bags and other accessories that makes a woman beautiful. At the back of your mind you knew you didn't love him. If you loved that man, coupled with the money he gives you, nothing would have made you break up with him. Highest you would have come to a compromise with him before the wedding.
I guess you decided to use your sense with all the stories we hear on facebook. You realised you couldn't keep up with the whole charade and decided to back out on time. I applaud you for that and I hope the guy truly forgives you.
Next time, if you know you cannot accept someone wholeheartedly, don't even go there. You can date to see if you can come, stop use your sense. Do not collect expensive gifts that you cannot pay back if worse comes to worst. Do not attempt to taste a 'shit' that smells from the onset. Think very well before promising anyone marriage because, once you promise, you may be forced to keep to your word and you end up miserable.
Now to those sisters that are all over facebook asking where they can see this kind of man that can give them N500,000. Will you all ever learn? You people make me wonder. Even with all the brouhaha, ladies are still praying to meet a man like this? And they are not joking o. They mean every word. Ironically these are the group of ladies that would always announce at the roof top that they are independent, they do not depend on men. I laugh in vernacular.
May you all the delivered of this madness to be married to wealthy men by hook or by crook. And I hope you would not seek that guy out and disgrace yourselves. I hope when people like sylvanus says women are cheap and can be gotten with money, you all would not come out to embarass yourselves the more.
I am very sure if the lady, Olivia, had gone on to marry the guy, most of these ladies would have come out to tap into her glory. Tapping into something they know not of. The painful sacrifice the lady may have made. The beatings and subjugation she may have faced in the marriage.
YOU LADIES SHOULD PLEASE CHOOSE A STRUGGLE AND STOP SPEAKING FROM BOTH SIDES OF YOUR MOUTHS. IT MAKES YOU MORE CONFUSED THAN LIARS.